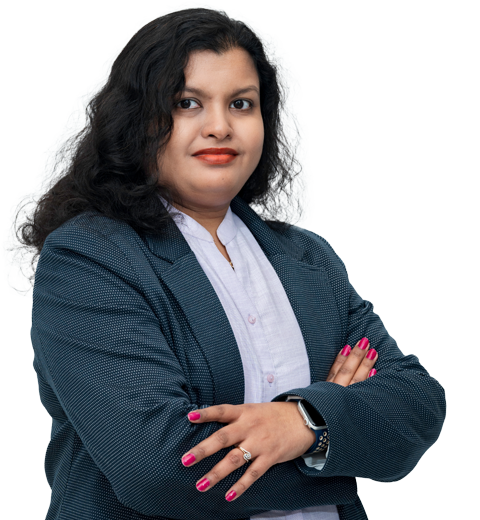 Dr. Yoginee Pundlik Sonawane
Specialist Radiation Oncology
---
Years of Experience :
15
Nationality :
India
Languages Known :
English, Hindi, Marathi
80055
Biography
Dr. Yoginee Pundlik Sonawane completed her basic medical degree from Mumbai, India and then obtained the Master's degree (MD) in Radiation Oncology from one of Asia's most reputed institutions in the field, the Tata Memorial Hospital and Research Centre, Mumbai, India. The training and experience she gained in radiotherapy applications for comprehensive cancer care at the above-mentioned institution has enabled her to be a Radiation Oncology expert and well-versed in all aspects of treatment and multi-disciplinary management of all types of cancer cases. Apart from conventional radiotherapy, Dr. Sonawane is well-trained in 3DCRT, IMRT and IGRT based treatments, total skin electron therapy, SRS/SRT/ SBRT including motion management and adaptive radiotherapy. She has successfully adopted these resourceful skills for the needs of the Radiation Oncology Department at Burjeel Medical City. Dr. Sonowane is one of the few Radiation Oncology Specialists who has had special training in IMAGE guided brachytherapy, helical tomotherapy (Hi-Art) and PET based planning in the field. She has also conducted surgical interventions under supervision for stereotactic RT, interstitial brachy for gynecology and breast cancers. Fluent in English, Hindi and Marathi, Dr. Sonowane had the opportunity to work in the medical academic arena, as Assistant Professor at various tertiary cancer care hospitals in India and participate in faculty development initiatives at two leading hospitals in Mumbai, India.
Membership
Association of Radiation Oncologists of India (AROI) - Maharashtra State Chapter
Maharashtra Medical Council
---
---
---
---
Other Radiation Oncology Experts