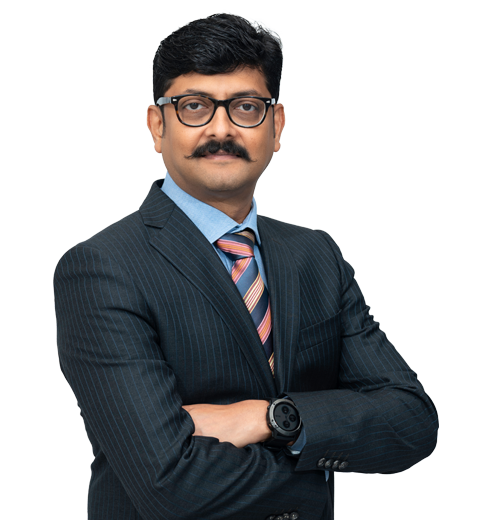 Dr. Rishikesh Ramesh Pandya
Consultant Urology
---
Years of Experience :
19
Nationality :
India
Languages Known :
English, Gujarati, Hindi, Marathi, Punjabi, Urdu
Book Appointment
Biography
Dr. Rishikesh Ramesh Pandya has more than seven years of experience working as a Consultant and Head of Urology/Uro-Oncology at a private hospital in Abu Dhabi before joining Burjeel Hospital, Abu Dhabi. He has a total of 19 years of urological experience. His primary areas of interest are prostate diseases, uro-oncology (urinary system cancers), and laparoscopic urological and reconstructive surgery. He treats urinary stones using a wide range of minimally invasive surgical procedures such as percutaneous nephrolithotomy (PCNL) and ureteroscopy (flexible and rigid). He obtained his MBBS degree from the University of Mumbai. He earned a Fellowship in uro-oncology from the University of Toronto in Canada, where he spent four years enhancing his clinical and surgical skills in uro-oncology. Dr. Rishikesh completed his Fellowship in laparoscopic urology at the Elizabethan Hospital in Linz, Austria, where he gained expert surgical skills in laparoscopic technique for urological diseases such as prostate, kidney, and bladder cancers, as well as five years of international work experience in advanced uro-oncology and laparoscopic/robotic urology surgeries in countries such as Canada, Austria, and the United States of America. In Accra, Ghana, he established a program for laparoscopic prostatectomies (West Africa). Dr. Rishikesh received his Certification as a Robotic Urological Surgeon in 2013 from Roswell Park Cancer Center in Buffalo, New York. Dr. Rishikesh is passionate about educating the public and society about the importance of early detection of cancers of the urinary system, particularly the kidney and prostate gland, and other cancers.
Other Burjeel Kidney Transplant Center Experts