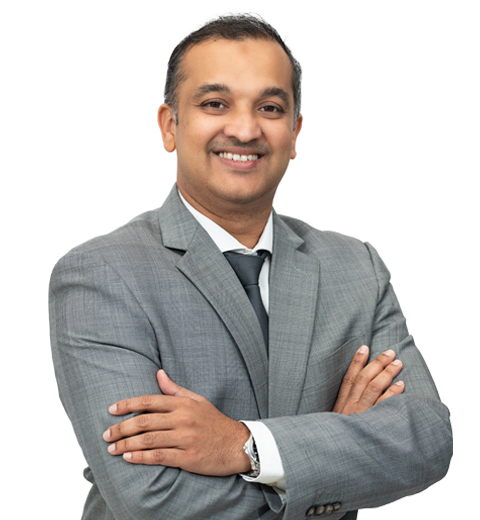 Dr. Niyas Khalid
Specialist Internal Medicine
---
Years of Experience :
13
Nationality :
India
Languages Known :
English, Malayalam, Hindi, Urdu
Book Appointment
Biography
Dr Niyas Khalid has more than 13 years of clinical experience across various hospitals in India, UAE, and United Kingdom. He graduated in 2008 from prestigious Rajiv Gandhi University of Health Sciences, India, and he has worked in some of the busiest hospitals in India, before moving to UAE. He was instrumental in the establishment of GP services in at least two facilities in the UAE. He completed his training in general internal medicine from the United Kingdom. He is a Member of Royal College of General Practitioners, UK and has dual specialization, both in internal medicine and family medicine. He was trained under some of the best brains in the United Kingdom before coming back to UAE. Before joining BMC, he was the Medical Director, heading one of the well-known medical centers in the UAE. His area of expertise is acute and chronic medical conditions including Infectious diseases, diabetes, hypertension, cardiovascular diseases, other lifestyle diseases with emphasis on disease prevention, early detection, and treatment. With excellent clinical acumen, wide clinical experience, and friendly demeanor, and he has been one of the most sought-after clinicians throughout his career.
Awards & Achievements
Trained in Basic Ultrasound
ALS, UK Certified
Research & Publications
A study on the cost effectiveness of Continuous Glucose Monitoring devices in Royal Gwent Hospital, Newport, South Wales
Study on the role of Pancreatic triacylglycerol in the remission of Type 2 Diabetes
Education & Training
MBBS
MD
MRCGP (Internal Medicine)
Expertise
Management of acute medical problems
Management of Chronic and lifestyle medical diseases
Management of Diabetes along with micro and macrovascular complications
Management of Cardiovascular diseases with emphasis on disease prevention
Endocrine disorders including thyroid disorders
Gastrointestinal diseases with focus on dyspepsia, IBD, IBS, NASH etc.
Respiratory diseases including COPD, asthma, and allergy
Medical screening services with emphasis on early detection and prevention of chronic and lifestyle diseases
Cancer screening
Membership
Member of General Medical Council (GMC), UK
Member of Royal college of General Practitioners (RCGP), UK
Member of Welsh Endocrine and Diabetes Society, Wales, UK
Department of Health, UAE Certified Specialist Internal Medicine
Member of Indian Medical Council
Member of Karnataka Medical Council
Member of BAPIO, UK
---
---
---
---
Other Internal Medicine Experts