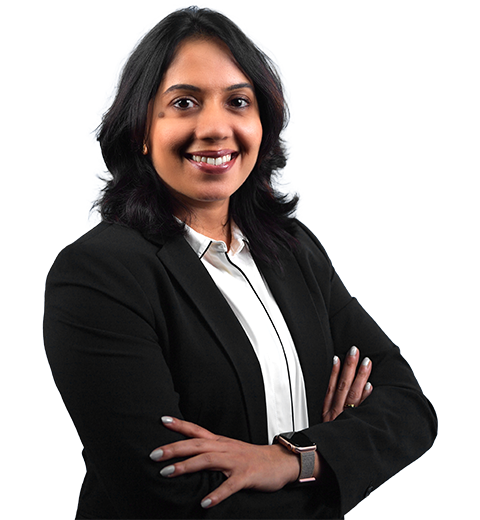 Dr. Anupama Kakade
Specialist Internal Medicine
---
Years of Experience :
14
Nationality :
India
Languages Known :
English, Hindi, Marathi, Kannada
Book Appointment
Biography
Dr. Anupama Kakade is a Specialist in Internal Medicine at Burjeel Medical City. She has gained an MBBS degree and furthered her education with a postgraduate degree in Internal Medicine from India, followed by specialized training in Non-Invasive Cardiology. Dr. Anupama has also earned a postgraduate diploma in Clinical Endocrinology and Diabetes from the UK, along with a diploma in Echocardiography. She also completed the Fundamentals of Critical Care Medicine (FCCS) certificate course from the USA, and an advanced cardiology course offered by Harvard Medical School. Her passion for medical education has led her to serve as an Assistant Professor at Vydehi Medical College. She has had the privilege of speaking at numerous clinical forums and actively contributes to the publication of her clinical research work. She is a Member of Indian Medical Association, Association of Physicians of India, and Critical Care Society of India. With 14 years clinical experience, Dr. Anupama has demonstrated proficiency in managing both acute and chronic medical conditions, including diabetes, hypertension, thyroid disorders, COPD, asthma, infectious diseases, and cardiac disorders. She focuses on malignancy screening, counselling, adult vaccinations, management of gestational diabetes, and addressing lifestyle-related disorders specific to women. She also conducts both routine and complex Echocardiography procedures.
Research & Publications
Retrospective Case Series of Peripartum Cardiomyopathy in a Tertiary Care Centre (2023, Working Paper)
Study to Access the Predictors of Mortality & Morbidity Amongst 800 Cases of Hospitalized Covid-19 Patients in a Tertiary Care Centre (2023, Working Paper)
S.H. Talib, Manjiri Naik, Anupama Kakade, Pritam Patil, Prasad Nikam, "Multisystem organ involvement in Rheumatoid Arthritis-A case report (Jun-Jul 2010, JIACM)
Education & Training
MBBS
MD (Internal Medicine)
Fellowship in Non-Invasive Cardiology
Certificate Course in Management of Thyroid Disorders
Postgraduate Diploma in Clinical Endocrinology & Diabetes (Royal College of Physicians, UK)
Diploma in Echocardiography (Medical University of Vienna)
FCCS (USA)
Advanced Cardiology Course (Harvard Medical School)
Expertise
Diabetes
Hypertension
Thyroid Disorders
COPD
Asthma
Infectious Diseases
Cardiac Disorders
Malignancy Screening
Counselling
Adult Vaccinations
Management Of Gestational Diabetes
Lifestyle-Related Disorders Specific to Women
Routine And Complex Echocardiography Procedures
Membership
Indian Medical Association
Association of Physicians of India
Critical Care Society of India
---
---
---
---
Other Internal Medicine Experts