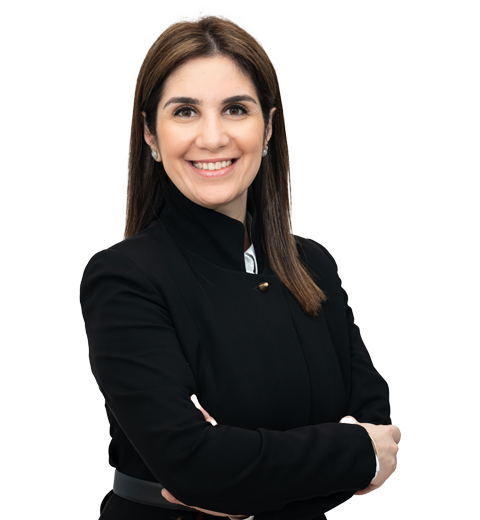 Dr. Nadia Abdelwahed
Specialist Medical Oncologist
---
Years of Experience :
7
Nationality :
Syria, Dominican Republic
Languages Known :
Arabic, English
Book Appointment
Biography
With a solid foundation of medical studies, Dr Nadia Abdelwahed specialized in the branch of medical oncology and added valuable practical experience in the administration of oncology intervention and therapy by addressing the cases from all stages and conditions of the disease. Her specialty practice began in 2015 and continued for 3 years, making her an expert in diagnosing and screening of all cancer types of specially breast cancer and expert in cancer treatment methods qualifying her through the school of medicine residency program. During this period, she addressed both the in-patient and out-patient categories of patients. After this academic training and practical performance, Dr Nadia secured a placement as Medical Oncologist (Specialist) in a leading university oncology hospital in Damascus, Syria. Completing her tenure of office there, she joined another multispecialty center as Medical Oncologist from 2018 till 2021. Alongside her post-graduate studies and practical training, Dr. Nadia conducted her independent research studies leading to the master's degree (Neoadjuvant Capecitabine in Rectal Cancer) Research in 2018. in 2017 she passed European Society of Medical Oncology (ESMO) exam and certified for a valid 5 years. In 2021 she also scored at the Immune Oncology Course from the Harvard Medical School, USA, in which she emerged with a Certificate of Achievement to her credit. She is also a recipient of the FRON Prize (Forum of Research in Oncology) for her research work on (Impact of HER-2 Ratio on Efficacy of Trastuzumab in Early Breast Cancer) in 2017. In 2021, Dr Nadia re-located to the UAE and qualified in HAD Licensing Exam as Specialist Medical oncology and soon after, joined VPS Healthcare at Burjeel Cancer Institute of the Burjeel Medical City.
Awards & Achievements
Department of Health Abu Dhabi (DHA) License – Specialist Medical Oncology
Post-Graduate Certificate of Achievement - Immuno-Oncology, Harvard Online Medical School, 2021
Recipient of the FRON Prize (Forum of Research in Oncology) for Her Research Work on (Impact of HER-2 Ratio on Efficacy of Trastuzumab in Early Breast Cancer) in 2017
TOEFL - ALTC Centre, Damascus, Syria, 2015
Participating in Training Medical Students at Al-Bairouni Hospital during Residency (Clinical Cases and Presentations)
Education & Training
MD
MS (Internal Medicine, Surgery, Medical Oncology)
---
---
---
---
Other Medical Oncology Experts