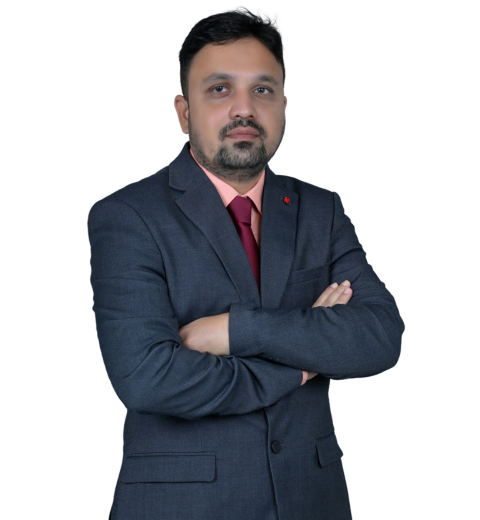 Dr. Mohsin Saleem Basade
Specialist Radiologist
---
Years of Experience :
8
Nationality :
India
Languages Known :
English, Hindi
80055
Biography
With a career spanning over 8 years and 10 months, Dr. Mohsin Saleem Basade is a highly skilled Specialist Radiologist renowned for his exceptional expertise. His professional journey has been marked by his integral roles in JCI and NABH-accredited multispecialty tertiary care hospitals, where he has consistently demonstrated his proficiency in various radiological procedures. Dr.
Mohsin Saleem Basade's commitment to his field is underscored by his vast experience in performing and interpreting a wide array of radiological tests, including X-rays, ultrasounds, CT scans, MRIs, and fluoroscopy. Educationally, Dr. Mohsin Saleem Basade holds a DNB Radiology degree from the esteemed National Board of Examinations, Delhi, India, and an MBBS degree from Krishna Institute of Medical Sciences, India. Dr. Mohsin Saleem Basade's expertise is multi-faceted, ranging from conventional radiology encompassing Barium and IVP studies to specialized areas such as neuroimaging, musculoskeletal imaging, and pediatric imaging. His proficiency also extends to cross-sectional CT and MRI body imaging, showcasing his diverse skill set. Throughout his illustrious career, Dr. Mohsin Saleem Basade has held pivotal roles in esteemed medical institutions. Notably, he served as a Specialist Radiologist at Dr. Sulaiman Al Habib Hospital, Khobar, Saudi Arabia, a JCI and NABH accredited hospital with 300 beds. Prior to that, he was a Consultant Radiologist at Fortis Hospital, Mumbai, India, which boasts accreditation from both JCI and NABH and comprises 350 beds. His contributions have also extended to Bhatia Hospital, Mumbai, India, as an Assistant Radiologist in the NABH accredited tertiary care setting. Dr. Mohsin Saleem Basade's dedication and commitment to delivering accurate diagnoses and comprehensive radiological services are evident through his contributions to the medical field. His expertise in interpreting a wide range of imaging modalities, combined with his extensive experience, make him an invaluable specialist in the realm of radiology.
Education & Training
DNB Radiology (2010 – 2014) - National Board of Examinations,Delhi, India.
MBBS (2002 – 2008) – Krishna Institute of Medical Sciences, India.
Expertise
Extensive Experience in Performing, Interpreting Radiological Procedures – Xray, Ultrasound, CT Scan, MRI and Fluoroscopy
Conventional Radiology, Including Barium and Ivp.
General Ultrasound Imaging
Cross Sectional CT and MRI Body Imaging
Neuroimaging
Musculoskeletal Imaging
Women Imaging
Pediatrics Imaging
Membership
Maharathra State Branch Of Indian Radiological & Imaging Association (MSBIRIA)
Saudi Commission of Health Sciences.