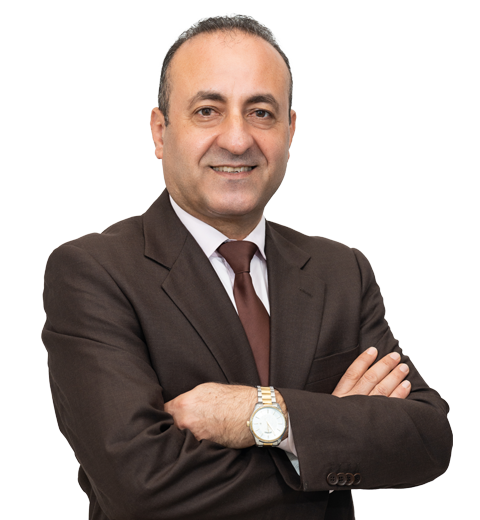 Dr. Ibrahim Mahmoud Alqahwaji
Specialist Otorhinolaryngology
---
Years of Experience :
20
Nationality :
Palestine
Languages Known :
English, Arabic, Russian
Book Appointment
Biography
Dr. Ibrahim Mahmoud Alqahwaji is an Otorhinolaryngologist with over 20 years of experience. He has experience treating acute and chronic inflammatory disorders, ENT organ damage, and tinnitus. He has also managed vestibular disorders, laryngeal microsurgery, septoplasty, frenectomy, tonsillectomy, nasal endoscopy, uvulectomy, preauricular sinus excision, simple tympanoplasty, turbinate reduction submucosal diathermy, radiofrequency, coblation, and submucous resection nasal septum. Dr. Ibrahim Mahmoud Alqahwaji previously worked at the American Crescent Health Care Medical Center and Al Anamel Medical Center Day Surgery before joining Burjeel Medical City, Abu Dhabi. He has worked with ambulatory and emergency situations and arranged for emergency treatment, various ENT disorders, audiological and balancing tests, otoacoustic emission, and invasive and non-invasive procedures throughout his career. During his medical career he worked at the American Crescent Health Care Medical Centre, Elaj Medical Centre, Middle East Medical Centre, Daralshifa Hospital, Alraha Hospital, and Gulf Diagnostic Center.
Other ENT, Head and Neck Surgery Experts