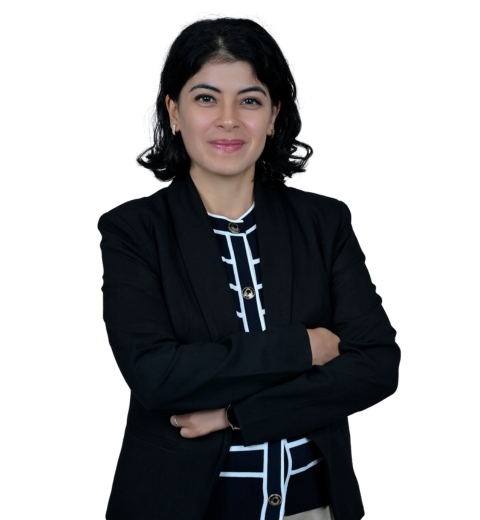 Dr. Farah Azri Negadi
Consultant Neurologist
---
Years of Experience :
12
Nationality :
France
Languages Known :
English, French, Arabic
Book Appointment
Biography
Dr. Farah Azri Negadi is a highly esteemed Consultant Neurologist at Burjeel Medical City, Abu Dhabi, bringing with her an impressive 12-year tenure in the field. Her extensive experience is matched by her profound expertise in diagnosing and managing various neurological conditions. Dedicated to continuous professional growth, Dr. Negadi holds prestigious Diplomas from renowned institutions such as Aix Marseille University and Paris Sud University in France. Currently pursuing a Diploma in Multiple Sclerosis Disease, she is committed to staying abreast of the latest advancements in Neurology. Dr. Negadi's skillset encompasses a wide range of expertise, including interpreting EEG and EMG results, neurophysiology, neurovascular diseases, lumbar puncture, functional neuroimaging, and the comprehensive management of conditions such as Migraine, Multiple Sclerosis, Parkinson's Disease, Epilepsy, and Neuromuscular disorders. Her professional journey reflects her dedication to the field. Previously, she served as a Hospital Practitioner Neurologist in Hospital of Sainte Musse, Toulon, France, from November 2020 to the present. Before that, she was a Specialist Assistant Neurologist at Brest University Hospital, Brest, France, from November 2019 to October 2020, and a Resident in the neurology department at Brest University Hospital from May 2015 to October 2019. As a physician specialist in Neurology, Dr. Negadi boasts a diverse set of skills, including expertise in stroke management, neuroimaging, epilepsy, movement disorders, multiple sclerosis, encephalitis, cognitive difficulties, and peripheral nerve pathologies. She also performs lumbar punctures, electroencephalography, and electro neuro-myography. What truly sets Dr. Negadi apart is her unwavering commitment to building trust and strong relationships with her patients. Her compassionate approach to medical care ensures that she provides helpful advice and prioritizes her patients' well-being.
Expertise
EEG
EMG
Neurophysiology
Neurovascular Diseases
Lumbar Puncture
Neuroimaging
Functional Neuroimaging
Migraine
Multiple Sclerosis Movement Disorders
Cognitive Neuroscience
Parkinson's Disease
Epilepsy
Neuromuscular Disorders
Nerve Conduction
Membership
DHA
Medical Neurology License Number in France (RPPS)
Member of the French Neurology Society: in progress.
---
---
---
---