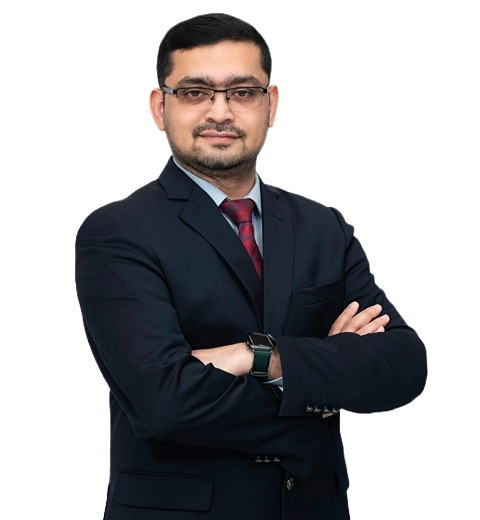 Mr. Ajin Thomas
Rehabilitation In charge
---
Years of Experience :
14 years
Nationality :
India
Languages Known :
Hindi, English
+97180023
Biography
Ajin Thomas is a licensed physiotherapist with 14 years of experience in the field of Physiotherapy. He graduated with a Masters of Physiotherapy from India and joined Padmashri Dr. D Y Patil University, Navi Mumbai as an Assistant Professor and Clinical Physiotherapist. In 2012, he relocated to Abu Dhabi and has been working as a physiotherapist in various capacities. His area of interests includes oncology rehabilitation, Intensive care and cardiopulmonary physiotherapy. 
Research & Publications
Ajin Jayan Thomas and Priya Accal Thomas. Efficacy of Interval Training in Improving Cardiorespiratory Fitness in Metabolic Syndrome. Indian Journal of Physiotherapy & Occupational Therapy, April-June 2011: Vol 5: No 2: Pg 7-14.
Khyati Shah, Ajin Jayan Thomas, Sujata Yardi, A Comparative Study On The Changes In Hand Function In Geriatrics Vs. Young Healthy Adults As Measured By Grip And Pinch Strength. Indian Journal of Public Health Research and Development, April- June 2015: Vol 6,
Ajin Jayan Thomas: May 2013, Physiotherapy Exercises: Medical Application Peer Review, Medical Apps Journal.
Education & Training
Masters in Physiotherapy
Orthopedic Manual Therapy Certificate (OMTC)
Clinical Dry Needling Certification (CDNC)
Certified Kinesio Taping Practitioner
Clinical Neurodynamics
Certified Steel Cancer Rehab Therapist
Licensed Physiotherapist (Department of Health, Abu Dhabi)
Membership
Fellowship in Radiology Course for Physical Therapist
European Association for Cardiovascular Prevention and Rehabilitation
International Society of Exercise and Immunology
Indian Association of Physiotherapists
---
---
---
---
Other Physiotherapy, Pain Medicine & Advanced Rehabilitation Experts