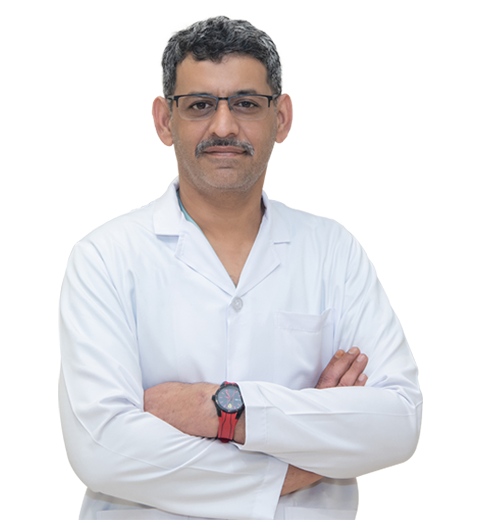 Dr. Raja Muhammad Irfan
General Practitioner Critical Care
---
Years of Experience :
26
Nationality :
Pakistan
Languages Known :
English, Hindi, Urdu
Book Appointment
Biography
Dr. Raja Muhammad Irfan qualified his MBBS in 1996 from Sindh Medical University, Karachi, Pakistan. His medical training in UK, UAE, and Pakistan includes basic life support, pediatric advance life support, advance cardiac life support, immediate life support, ALERT course, and surgical skills workshop. Since 2009, he worked as a General Practitioner in several large private hospitals in Abu Dhabi and has covered medical cases in various units such as emergency, intensive care, and critical care. Dr. Raja has clinical attachments with NHS Hospitals in UK such as Derbyshire Royal Infirmary, Kings Mill Hospital, and Airedale General Hospital.
Other Adult Intensive Care Unit Experts