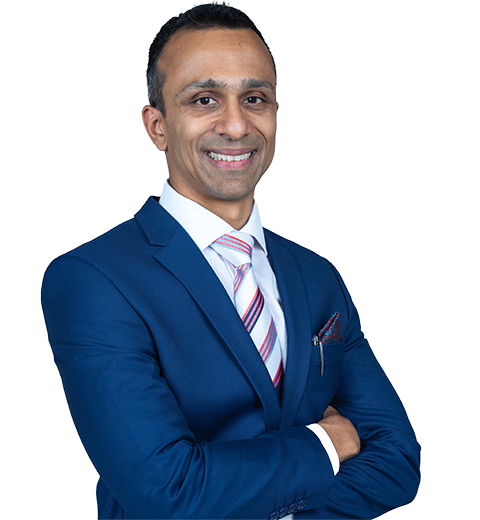 Dr. Michael Rebeiro
Consultant Plastic Surgeon & Director of Plastic Surgery
---
Years of Experience :
15
Nationality :
Kenya
Languages Known :
English, Kiswahili, French
Book Appointment
Biography
Dr. Michael Rebeiro is a distinguished Consultant Plastic Surgeon and the esteemed Director of Plastic Surgery at Burjeel Medical City in Abu Dhabi. With a strong commitment to excellence, Dr. Rebeiro leads and oversees a team of specialists, ensuring the highest standards of care and expertise are upheld. Beyond his administrative role, he plays a vital part in shaping the future of plastic surgery in the region by actively educating and inspiring the next generation of surgeons through lectures and teaching programmes. Dr. Rebeiro's contributions to the field of plastic surgery are multifaceted. He is a pioneer in establishing a skin cancer/sarcoma service and specializes in complex reconstruction procedures for various medical fields, including Oncology, Neurosurgery, General, Pediatrics, Vascular, and Thoracic surgery. His expertise encompasses trauma-heavy plastic surgical practice, where he adeptly handles intricate cases such as wound care, burns surgery (National Burns Referral Unit), hand surgery, and lower limb trauma with precision and skill. A standout aspect of Dr. Rebeiro's practice lies in his proficiency with the latest techniques in the field. His dedication to scientific, ethical, and professional rigor is matched by his ability to establish a strong rapport with his patients, fostering confidence and trust throughout their treatment journey. Before assuming his role at Burjeel, Dr. Rebeiro served as a Consulting Plastic Surgeon in Nairobi, Kenya, from October 2018 to September 2021. During this time, he managed a general plastic surgical practice that involved wound care, reconstructive surgical referrals from various specialties, trauma cases (upper limb and facial), and aesthetics. Dr. Rebeiro's skill in locoregional techniques for office procedures allowed him to offer clear explanations and simulations of future results, ensuring patients fully understood their treatments. His meticulous attention to detail and unwavering commitment to achieving exceptional results exemplify his passion for providing the highest level of care. Dr. Rebeiro's expertise extends to microsurgery, where he demonstrates remarkable proficiency in hand, peripheral nerve, and lymphedema surgery. Additionally, he possesses comprehensive skills in body contouring, aesthetic and cosmetic surgery, burns and scar management, orthoplastic surgery, breast and soft tissue cancer reconstruction, pediatric plastic surgery, and dermatological surgery with reconstruction. He remains at the forefront of advancements in reconstructive microsurgery and aesthetic fields by actively engaging in research and a constant pursuit of improvement.
Awards & Achievements
Attended various training courses in the last 12 years, locally and abroad – including reconstructive microsurgery and aesthetic fields
Attended and presented at numerous local (South African + Kenyan) and international congresses
Participated and hosted Residency microsurgical skills programme (SA)
National trainer for WALANT
Hand Surgery programme(Kenya)
Leadership/managerial position within Hospitals covered - involved with procurement, streamlining of services and staff management
Founded and partnered with medical tourism clinics in Africa - Botswana and Kenya
Facial reanimation and pediatric congenital anomaly surgeries performed for charity organisations
Education & Training
MD Anderson Cancer Center, Houston, Texas
06/2016 - 07/2016
Colleges of Medicine of South Africa (CMSA), Johannesburg
08/2010 - 05/2015
Colleges of Medicine of South Africa (CMSA), UCT, Cape Town
08/2007 - 05/2010
Makerere University College of Health Science, Kampala, Uganda
09/1998 - 06/2003
Expertise
Microsurgery with a key interest in hand, peripheral nerve, and lymphedema surgery
Body contouring, Aesthetic, and cosmetic surgery
Orthoclastic surgery
Breast and soft tissue cancer reconstruction
Pediatric plastic surgery
Membership
Department of Health (DOH), Abu Dhabi
Kenya Medical Practitioners & Dentists Board (KMPDB)
Health Professions Council of South Africa (HPCSA)
Assoc of Plastic Reconstructive & Aesthetic Surgeons of SA (APRASSA)
Colleges Of Medicine of South Africa (CMSA)
SA Society of Surgery of the Hand (SASSH)
Botswana Health Professions Council (BHPC)
General Medical Council (GMC) London, UK
---
---
---
---
Other Plastic, Reconstructive and Cosmetic Surgery Experts