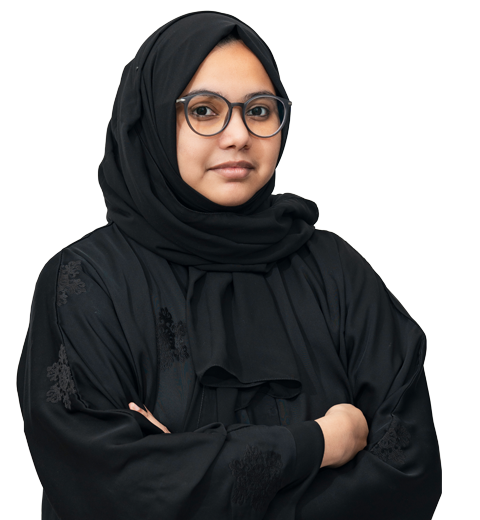 Dr. Hamna Leema K. PM
General Practitioner
---
Years of Experience :
5
Nationality :
India
Languages Known :
English, Arabic, Hindi, Malayalam
Book Appointment
Biography
With an MBBS Degree and the HAAD-Pearson qualification, Dr. Hamna Leema is a fine example of a compassionate General Practitioner, who ably supports senior medical faculty in the management of specialized treatment and individualized plans for best-in-class patient care, especially related to the pain and palliative clinic. She has earned this position of CGP through much diligence and commitment in addressing the duties and responsibilities in PPC. Her broad-spectrum work on post-treatment care options, at-home plans and effective rehabilitation, patient health education, clinic administration, treatment planning, medical record keeping, clinical research, diagnosis and prognosis have all rewarded her with a unique and versatile capability in the delivery of services as a CMP.
Other General Medicine Experts