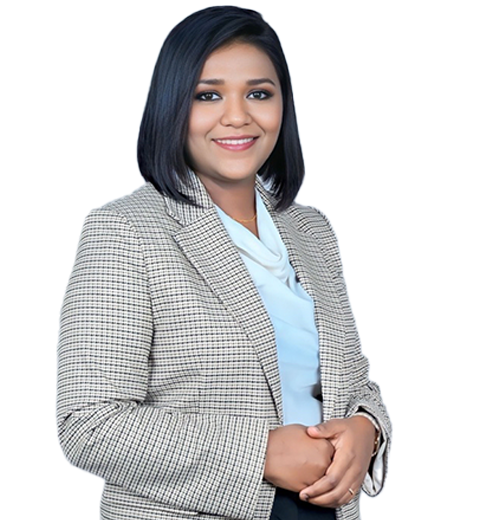 Dr. Geetha Selvakumari
General Practitioner
---
Years of Experience :
10
Nationality :
India
Languages Known :
Indian, English, Tamil
Call 80055
Biography
Dr. Geetha Selvakumari is a skilled and experienced General Practitioner with a Diploma in Emergency Medicine with 10 years of experience in the fields of Emergency Medicine and Critical Care. Holding a valid DOH license, she has been dedicatedly serving in the medical field, providing exceptional care to her patients. Over the years, Dr. Geetha has gained extensive experience in critical care as an ICU Physician, making a significant impact in prestigious institutions across South India such as Apollo Hospitals, Fortis Super Speciality hospital, and Chettinad Super Speciality Hospital. Her expertise further extended to Azidus Healthcare Ltd. and Sundaram Medical Foundation, where she served as an Emergency Medicine Resident and Medical Officer, respectively. Dr. Geetha is passionate, hard-working and believes that excellent patient care can be achieved through hard-work, teamwork and dedication towards patients and patient care. She is an advocate for positive mental health among coworkers and maintaining a positive workplace environment that nurtures and helps you to grow thereby ensuring maximum productivity and optimizing patient care. As an ardent advocate for community health among women and children, Dr. Geetha has engaged in various community oriented projects during her time of service in South India and served on mission trips in Africa. She has presented a commendable study on Awareness about Emergency Medical Services among School Children, earning her the 2nd place at PACES (Practical Assessment of Clinical Examination Skills) 2015 Conference conducted in Salem, India. She has a service-oriented mindset and a heart that aspires to serve in medical missions across the world. Throughout her journey, Dr. Geetha Selvakumari has exemplified unwavering commitment to patient well-being and a passion for Emergency Medicine and Critical Care. Her knowledge, experience, and empathetic demeanor make her an invaluable asset to the medical community and a trusted medical partner for patients seeking the highest quality of healthcare.
Awards & Achievements
Community study Paper presentation on 'Awareness about Emergency Medical Services among School Children' - won 2nd place at PACES 2015 conducted in Salem in 2015.
Education & Training
Diploma In Emergency Medicine, Royal College of General Practitioners, UK - 2014
MBBS (Bachelor of Medicine Bachelor of Surgery), Pondicherry Inst. Of Medical Science, Pondicherry, India - 2013.
Expertise
General Medicine
Emergency Medicine
Intensive Care Unit (ICU)
Other Emergency Medicine Experts