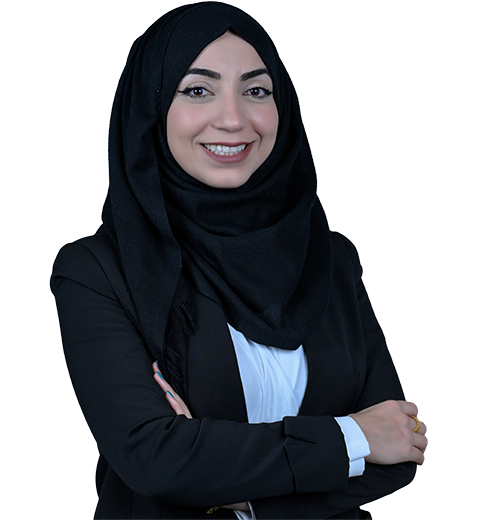 Dr. Farah Osamah AlSheikh Bakrou
Specialist Pediatrics
---
Years of Experience :
6
Nationality :
Syria
Languages Known :
English, Turkish, Arabic, Urdu
Book Appointment
Biography
Dr. Farah AlSheikh Bakrou has joined Burjeel Medical City, Abu Dhabi, as a Specialist in Pediatrics. She graduated in 2017 with an MBBS degree from the University of Sharjah College of Medicine. She completed her pediatric residency program, which is ACGME-I Accredited in UAE. Following this, she attained her Arab Board Certification in General Pediatrics as a top scorer in the Middle East. She is exceptionally skilled in the field of pediatrics and is experienced in training at prestigious institutions in 2022.  She also got her Emirati board certification in 2023. Her expertise lies in Lumbar puncture, Urine catheterization, Nasogastric tube insertions/Nasojejunal tube insertion, Interosseous needle insertion, Umbilical catheter insertion (venous and arterial), PEG tube changing and insertion, Management of patients in acute critical situations as per PALS guidelines until stabilization (Emergency sittings), etc. She holds a certification in the American Heart Association (AHA), Basic Life Support Provider (BLS), Neonatal Resuscitation Program, and Pediatric Life Support (PLS). She holds an internship experience from Al Ain Hospital under SEHA Authority and experienced serving at SSMC Hospital as a Pediatric GP. She also holds many abstracts and research papers in the field of her expertise.
Awards & Achievements
Arab Board Certification in General Paediatrics as top scorer in the Middle East award
Research & Publications
Body Image Satisfaction and Self- Esteem among UAE Residents. International Journal of Recent Scientific Research. October 2017. Vol. 8 (10): 20647-20650, 2017
Retrospective study of parent's awareness of safe sleep positions in regards to sudden infant death syndrome in Sheikh Shakhbout Medical City, Abu Dhabi, 2021
Provision of Pediatric Vaccination during the COVID-19 Pandemic at tertiary care hospital and health care center, Abu Dhabi, UAE, 2021
Sweet syndrome a rare cause of fever of unknown origin: A Case Report, 2020
Case report: Infantile Malignant Osteopetrosis – Poster, 2019
Body Image Satisfaction and Self- Esteem among UAE Residents. International Journal of Recent Scientific Research. October 2017. Vol. 8 (10): 20647-20650, 2017
Arab board research on Recommendations for a Safe Infant Sleeping Environment and Prevention of SIDs
Education & Training
Pediatrics Residency Program - Sheikh Shakhbout Medical City, Abu Dhabi
Bachelor of Medicine and Bachelor of Surgery - University of Sharjah College of Medicine
Internship - Al Ain Hospital under SEHA Authority
Expertise
Lumbar puncture
Urine catheterization
Nasogastric tubes insertions/Nasojejunal tube insertion
Interosseous needle insertion
Umbilical catheters insertion (venous and arterial)
PEG tube changing and insertion
Management of patients in acute critical situations as per PALS guidelines until stabilization (Emergency sittings)
---
---
---
---