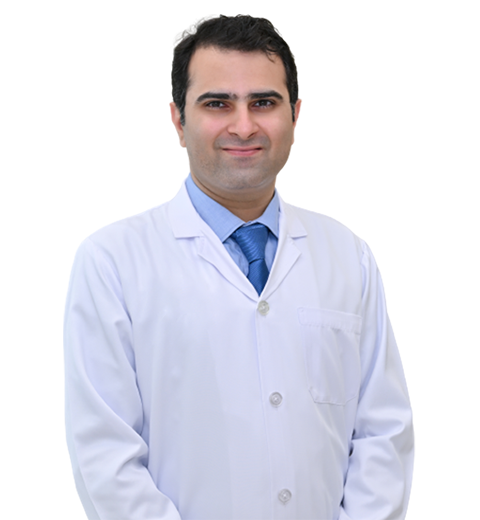 Dr. Sunny Keswani
Specialist Cardiac Anesthesia
---
Years of Experience :
12
Nationality :
India
Languages Known :
English, Hindi, Sindhi, Gujarati
Book Appointment
Biography
Dr. Sunny Keswani earned his MBBS degree from the JLN Medical College, Ajmer, Rajasthan, India, in the year 2010 and further added the post-graduate Diplomate of National Board (DNB) qualification to his portfolio after completing the mandatory three-year residency program at the Lourdes Hospital, Kochi, Kerala, India. At the DNB level, his specialization was in anesthesiology. After these academic accomplishments, Dr. Keswani chose to do a Senior Residency at Aster Medicity in Kochi, India. In 2019, he received another important degree: the Doctor of Medicine (MD) degree with a super specialization in cardiac anesthesia. At Aster Medicity, Dr. Keswani worked with one of the best medical teams in the field within the hospital's NABH and JCI-accredited working environment. At Aster Medicity, his anesthesia administration experience included cardiac, neuro, and spinal surgeries; kyphosis repair; robotic and bariatric surgeries; renal transplant; pediatric orthopedic surgical interventions, joint replacement under nerve blocks, and high-risk obstetric surgeries. At the end of 2019, he joined the U.N. Mehta Institute of Cardiology & Research Centre, Ahmedabad, Gujarat, India, as a DM Resident Cardiac. He worked on patient safety and care, perioperative assessment of cardiac surgery patients, anesthesia for CABG, valve repair/replacement, post-MIVSR, aortic Bentall, abdominal aortic aneurysm repair, aortic femoral bypass, femoropopliteal bypass, and lung resection surgeries, among other things. Dr. Keswani also conducted academic and research activities, including paper presentations at regional and national conferences and contributions to leading peer-reviewed medical journals. Moving up in his career, Dr. Sunny Keswani worked as a Consultant Cardiac Anesthesiologist and Intensivist at Bharat Vikas Parishad Hospital, Kota, Rajasthan, India, and later as a Consultant Cardiac Anesthesiologist and Intensivist at Sudha Hospital and Research Centre in the same city, India. Dr. Keswani was a top doctor at these hospitals with many specialties, where he built his reputation in the field.
Awards & Achievements
Dr. Sunny Keswani took an interest in participating in academic activities and research work during these periods of his career times
Paper presented at the regional and national levels and two research publications
Research & Publications
Hydrocortisone, Vitamin C, and Thiamine for the treatment of sepsis and septic shock following cardiac surgery - Indian Journal of Anesthesia – 2018
Intravenous Sildenafil for Peri-Operative Management of Patients with Pulmonary Artery Hypertension in Congenital Heart Surgery? - A Prospective Randomized Study – The Egyptian Journal of Cardiothoracic Anesthesia
Education & Training
MBBS
DNB
Senior Residency
DM
Other Anesthesiology Experts