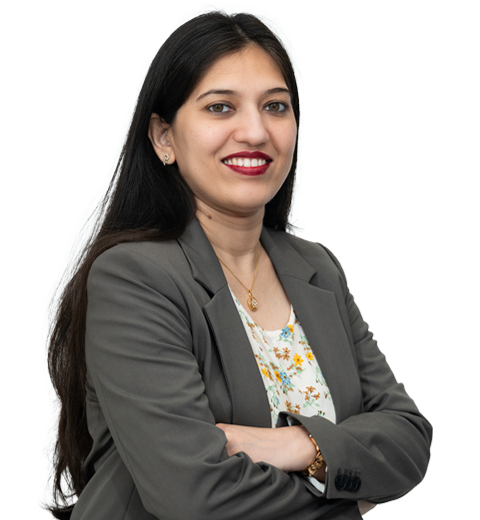 Dr. Priyanka Ashish Dhemre
Specialist Obstetrics & Gynaecology
---
Years of Experience :
15
Nationality :
India
Languages Known :
English, Hindi, Marathi
Book Appointment
Biography
Dr. Priyanka Ashish Dhemre qualified as an MS degree holder with specialization in Obstetrics and Gynecology after her basic professional MBBS qualification. Further, she qualified as a Member of the Royal College of Obstetrics and Gynecology (Part1) MRCOG and received a Fellowship in Cosmetic Gynecology. She is also a Member of the Medical Council of India, the Federation of Obstetrics and Gynecological Society of India (FOGSI) and the Mumbai Obstetrics and Gynecological Society (MOGS). After receiving a series of special training in her chosen obstetrics and gynecology discipline, Dr. Priyanka focused on human-assisted reproduction, laparoscopy and minimal access surgeries, and cosmetic gynecology as additional skills in her career. A professional at managing complex and critical cases in obstetrics and gynecology, Dr. Priyanka expertly addresses a wide spectrum of surgical and non-surgical interventions and coaches her team to respond to the issues with attention to detail. Her portfolio of regular medical practice comprises obstetrics and gynecology ultrasounds, ante-natal care, intra-partum care, normal vaginal deliveries, and instrumental deliveries. Complex cases also include those with pre-eclampsia, antepartum hemorrhage, postpartum hemorrhage, anemia in pregnancy, abruption, thrombocytopenia, placenta previa and the abnormal presentations of fetus and many specialist surgeries in the cesarian section. Dr. Priyanka Ashish Dhemre is associated with Burjeel Medical City as Specialist in Obstetrics and Gynecology and holds the responsibility of heading the operations of the department. She brings to the hospital, her vast experience and knowledge of the subject as her rich asset-base, especially in the handling of complex cases in this sensitive and key department. BMC acknowledges her presence in the faculty with respect and admiration.
Education & Training
MBBS
MS
MRCOG
Fellowship (Cosmetic Gynecology)
Membership
Member of the Medical Council of India
The Federation of Obstetrics and Gynecological Society of India (FOGSI)
The Mumbai Obstetrics and Gynecological Society (MOGS)
---
---
---
---
Other Obstetrics and Gynecology Experts