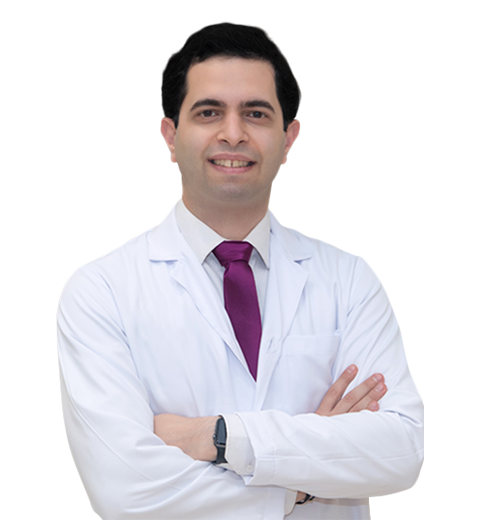 Dr. Philippe Zakhia El-Doueihi
Specialist Emergency Medicine
---
Years of Experience :
6
Nationality :
Canada
Languages Known :
English, Arabic, French
Book Appointment
Biography
Dr. Philippe graduated from Holy Spirit University of Kaslik in 2013 as a Doctor of Medicine after which,  he joined the American University of Beirut Medical Center (AUBMC) for his residency. He worked in the Internal Medicine department in 2016 before joining the Emergency Medicine department where he completed 4 years of training till June 2020. As Specialist in Emergency Medicine, he has experience in diagnosing and managing all medical and surgical emergencies involving both adult and pediatric cases.
Awards & Achievements
Advanced Cardiac Life Support (ACLS) Certified
Basic Life Support (BLS) Certified
Neonatal Resuscitation Program (NRP)
Pediatric Advanced Life Support (PALS) Certified
Advanced Trauma Life Support (ATLS)
Collaborative Institutional Training Initiative (CITI)
HIPAA Awareness for Healthcare Providers
Rank one in the Emergency Medicine In-Service Exam as A PGY4, AUBMC
Rank one in the Emergency Medicine In-Service Exam as A PGY3, AUMBC.
Main Achiever in The Emergency Medicine In-Service Exam as A PGY2, AUBMC
Rank one in the Internal Medicine ACP Exam Among PGY3(S), AUBMC
Main Achiever in The Internal Medicine ACP Exam as a PGY2, AUBMC
Rank one in the Internal Medicine ACP Exam Among Categorical PGY1(S)
AUBMC 2006-2013: Ranked Among the Top 5 In Medical School, USEK
Prize Money for Being Ranked 1 Among 50 Students, College Des Apports
Laureate De Excellence, College Des Apports.
Certificat De Merite, College Des Apports.
Full-Tuition Merit Scholarship, College Des Apports
Books And Acts Award, College Des Apports, Jounieh
Research & Publications
Drug related bleeding as a cause of emergency department visits, a Lebanese tertiary care center experience. Eur J Intern Med. 2018 Sep;55: e10-e12. Doi: 10.1016/j.ejim.2018.06.2010. Epub 2018 Jun 14. PMID: 29910101
Challenges in measuring ACGME competencies: considerations for milestones. Int J Emerg Med. 2018 Sep28;11 (1): thirty-nine. Doi: 10.1186/s12245-018-0198-3. PMID:31179910; PMCID: PMC6326150
Public knowledge of Emergency Medicine in Beirut, Lebanon. BMC Emerg Med. 2018 Dec 13;18(1): fifty-five. Doi: 10.1186/s12873-018-0204-3. PMID: 30545303; PMCID: PMC6293540
Education & Training
Doctor of Medicine
MD (Internal Medicine & Emergency Medicine)
Membership
HAAD License of General Practitioner
  Ministry of Health, UAE 
United State Medical Licensing Exam Step-1 
Medical Resident – Saudi License
Other Emergency Medicine Experts