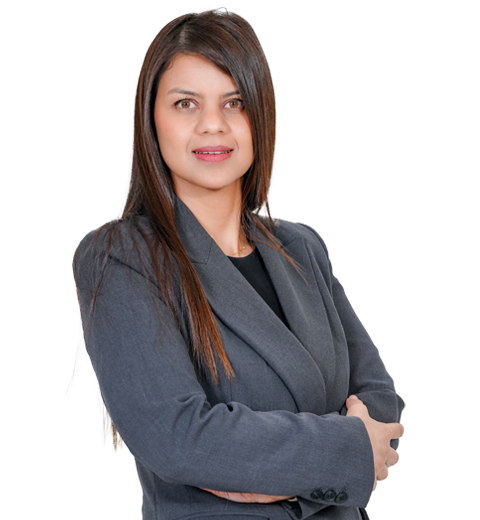 Dr. Marwa Hassan Abd El-Fattah Hassan
Specialist - Ophthalmology
---
Years of Experience :
19
Nationality :
Egypt
Languages Known :
Arabic, English, French
Book Appointment
Biography
Dr. Marwa Hassan has over a decade of experience in ophthalmology; with expertise in refractive surgery, keratoconus, corneal topography and wave ophthalmology, pre-operative and post-operative care, investigations, and emergency OP/IP management. Her specialize in neonate and pediatric ophthalmology and treats eye conditions in adults and the elderly with multiple health conditions and special needs. PRK, LASEK, LASIK, ultra-LASIK, intra LASIK, Femto SMILE, ICR, keratoplasty and other high-tech treatments. Prior to Burjeel Medical City, Dr Marwa was Specialist, Ain Shams University, Cairo; International Eye Hospital Pediatric Eye Center, Giza Egypt; Magrabi Eye and Ear Centers, Cairo, and Abu Dhabi; Yateem Eye Center and Day Care Surgery and at the Royal Spanish Center, Abu Dhabi.
Awards & Achievements
ESCRS 39th Congress - Amsterdam– 2021
Upskilling COVID-19 Training for Clinicians (Five Modules) - Abu Dhabi, UAE - 2021
EYE-Talks: Dry Eye and Different Clinical Presentations - Abu Dhabi, UAE – 2021
Basic Life Support – BLS – 2021
Breaking The Vicious Circle of DED Webinar - 2021
Research & Publications
Different ablation profiles in excimer laser corneal refractive surgery - Thesis in Ophthalmology - Ain-Shams university, Cairo, Egypt (2009)
Monitoring ocular hypertension, trabeculectomy vs. Express, optic nerve diseases, corneal degenerations, and dystrophies, epi-lasik and presb-lasik studies
Membership
Ophthalmological Society of Egypt
---
---
---
---