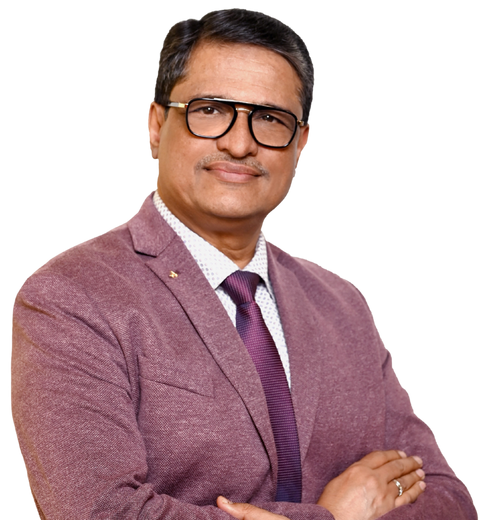 Dr. Irshad Ahmed Waheed
Consultant Pediatric Orthopedic Surgery and Paley Middle East Clinic
---
Years of Experience :
30
Nationality :
Indian
Languages Known :
English, Arabic, Hindi, Urdu, Tamil, Telugu, Kannada, Tulu
Book Appointment
Biography
Dr. Irshad Ahmed Waheed has more than 30 years of experience in the field of Orthopedics with various prestigious institutions. His expertise includes managing both adult and pediatric patients, Musculoskeletal Infections, Adult & Pediatric Trauma, pediatric & adult deformity corrections with frames and internal lengthening devices Bone Transport Ligament Reconstructions, Diagnostic Arthroscopy spinal decompression and stabilization of thoracolumbar fractures by posterior instrumentation, and skin grafting. His subspecialties are Evaluation and Management strategies in Congenital, Developmental and Neuromuscular conditions in children, Hip Ultrasonography, Ponseti Casting for Club Foot, Management strategies of Ankle and foot Problems. Before joining Paley Middle East Clinic, Abu Dhabi, Dr. Irshad Ahmed Waheed served as Chief and deputy chief of orthopedics at various SEHA Hospitals in UAE .His last tenure was orthopedics consultant at a prestigious institution for pediatric excellence.
Awards & Achievements
AO Spine Fellowship
Diploma in European Spine
ATLS Certified, ACLS Certified & BLS Certified
Workshop of AO Principles and Techniques of Interlocking Nailing at Bangalore conducted by Mathys (AO Group)
Mangalore Orthopedics Course for CME
Workshop on Total Knee Replacement at KIMS - Bangalore
C.M.E. in Pediatric Orthopedics at Bangalore
Workshop on Total Hip Replacement & C.M.E. in Pediatric Orthopedics at Bangalore
42nd Annual Conference of Indian Orthopedic Association at Kerala
C.M.E. in Orthopedics at Kanhangad
C.M.E. in Orthopedics at Mangalore
C.M.E. in Orthopedics at Mangalore
Research & Publications
Unilateral complete Fibular Dimelia and Diplopodia: A Case report and literature review Uglow, M & Waheed I & Machiwala, T & Babikir, A
Presented a paper on "Mortality and Morbidity in Polytrauma Patients" at XXVIII Annual Conference Karnataka Orthopedic Association at KIMS- Bangalore 12/02/1999 – 14/02/1999
Presented a Guest Lecture on "Mortality and Morbidity in Polytrauma Patients" at XIX Annual Conference of Indian Association of Biomedical Scientists at Mangalore-30/10/1998 – 01/11/1998
Membership
Member American Association of Orthopedic Surgeons (AAOS)
Member AO Trauma Association (OTA)
Member AO Spine
Member Indian Orthopedic Association
Member pediatric orthopedic Society
Member Indian Arthroscopy Association
Member International Osteoporosis Foundation
Member Emirates Osteoporosis Society
European spine Diploma
---
---
---
---