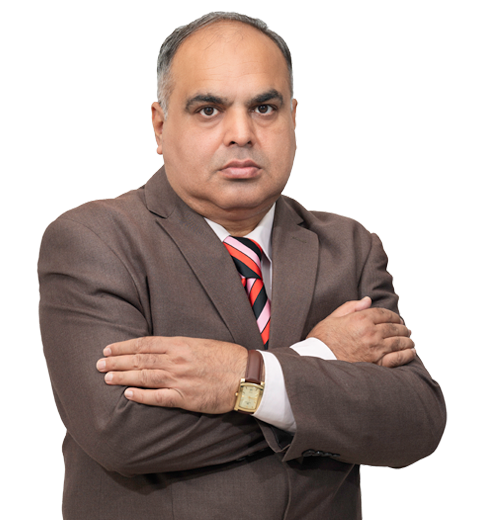 Dr. Hibatullah Memon
Consultant Internal Medicine
---
Years of Experience :
15+
Nationality :
Pakistan
Languages Known :
Urdu, Hindi, English, Arabic
Book Appointment
Biography
Dr. Hibatullah has overall 20 years of work experience as a Consultant Internal Medicine. He has been an independent General Physician since 2010 and consulting 20-25 patients in outpatient clinic daily as well as managing inpatients besides conducting regular CMEs/CPD, on call duties and teaching junior doctors. He can manage independently unsupervised a variety of gastrointestinal patients including acute and chronic abdominal pain, acute and chronic upper and lower gastrointestinal hemorrhage, acute and chronic hepatitis, compensated and decompensated chronic liver disease, liver abscess, acute and chronic pancreatitis, diverticulitis, acute enteritis, acute colitis, acute and chronic cholecystitis, helicobacter pylori infection, GERD, peptic ulcer disease, abdominal gas, bloating, dyspepsia, diarrhea, constipation, IBS, IBD. His area of expertise includes diabetes mellitus, DKA, HONK, hypoglycemia (high and low blood sugar with complications), hyperkalemia, hypercalcemia, hyponatremia, hypothyroidism, hyperthyroidism, hypertension, Hyperlipidemia, acute coronary syndrome, heart failure, community acquired pneumonia, bronchial asthma, COPD, stroke, headache syndromes, epilepsy, trigeminal neuralgia, peripheral neuropathy, infectious diseases, DVT, PE, cellulitis, SLE, RA, gout etc.
Research & Publications
Dissertation on frequency of ischemic versus hemorrhagic stroke
Membership
Pakistan Medical and Dental Council (PMDC)
Health Authority Abu Dhabi (HAAD)
General Medical council UK
---
---
---
---
Other Internal Medicine Experts