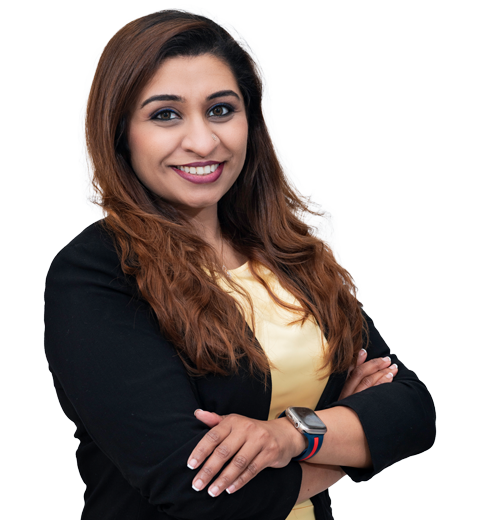 Dr. Baby Thampuru Vamadevan
Specialist Anesthesiology
---
Years of Experience :
10
Nationality :
India
Languages Known :
English, Malayalam, Hindi, Urdu, Tamil, Kannada, Arabic
Book Appointment
Biography
Dr. Baby Thampuru Vamadevan graduated with her MBBS from Kasturba Medical College, Manipal, India, and an MD in Anesthesia from the renowned Amrita Institute of Medical Sciences, Kochi, India. She has over ten years of experience in anesthesia and critical care. After completing her post-graduate studies, she began her professional career in an esteemed JCI and NABH accredited quaternary care teaching specialty hospital in India, Aster Medicity. She gained her experience in various specialties and sub-specialties like gastrointestinal surgery, including laparoscopic surgeries, high-risk hepatobiliary and pancreatic surgery, robotic surgeries, neurosurgery, cardiac and vascular surgery, onco-surgery, otorhinolaryngology, oral and maxillofacial surgery, plastic, and cosmetic surgery, pediatrics, including neonatal surgeries, obstetrics, and gynecology, including labor analgesia and infertility treatment. Subsequently, she moved to the UAE and worked as a specialist anesthesiologist with the Ministry of Health and Prevention (MOHAP). She was also instrumental in setting up an intensive care unit (ICU) during the coronavirus pandemic. She managed moderate, severe, and critical cases requiring oxygen therapy and non-invasive and invasive ventilation.
Awards & Achievements
Fellowship Program in Ultrasound Guided Regional Anesthesia
Certificate Course in Essentials of Palliative Care
Participated in Implementing 2 Quality Improvement Projects
Improved Infection Control Practices Among Anesthetists and Technicians
Clinical Pathway for Implementing ERAS Protocol in Radical Cystectomy Surgeries
Research & Publications
Dexmedetomidine for Laparoscopic Cholecystectomy: A Comparative Study with Fentanyl
A Publication on "Problems at the beginning of Peroral endoscopic myotomy (POEM)" in Indian Journal of Anesthesia, Volume 63, Issue 5
May 2019
Expertise
Neuro anesthesia
Obstetric Anesthesia
Difficult airway management
USG guided regional nerve blocks
Bariatric Anesthesia
Membership
Indian Society of Anesthesiologists
Indian medical association
AHA accredited BLS & ACLS healthcare provider
Abu Dhabi Anesthesia Club
Other Anesthesiology Experts