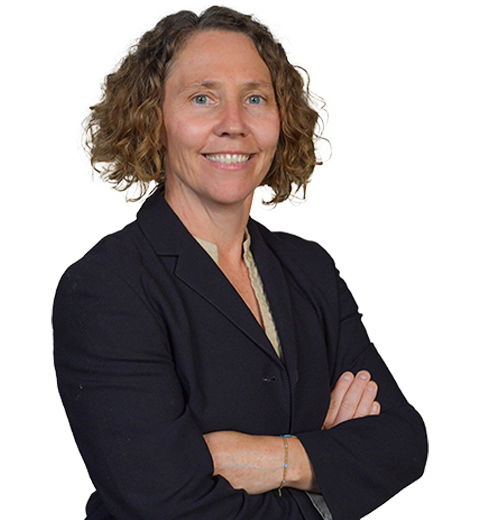 Dr. Alison Finall
Consultant Anatomical Pathologist
---
Years of Experience :
23
Nationality :
United Kingdom
Languages Known :
English
80055
Biography
Dr. Alison Finall is a skilled consultant anatomical pathologist with extensive expertise in histopathology and a strong dedication to medical education, research, and patient care. Previously, in the position of Consultant Histopathologist at Swansea Bay University Health Board, UK, Dr. Alison Finall played a pivotal role in diagnosing and reporting a diverse range of samples, encompassing cytology and complex surgical specimens. Her diagnostic acumen and comprehensive understanding supported tertiary surgical services, particularly in gynecological oncology, burns and plastics, and thoracic surgery. She is adept at performing frozen sections, microscopy, and molecular companion diagnostics for various tumor types and specialties, ensuring accurate and timely patient management. Beyond clinical responsibilities, Dr. Alison Finall is actively involved in academia. She serves as an Honorary Associate Professor at Swansea University, UK, and was a core member of the Swansea University Medical School faculty. Dr. Alison Finall's commitment to education is further exemplified by her role as the Lead for Undergraduate Pathology Education at the Royal College of Pathologists, UK. In this capacity, Dr. Alison Finall engaged with medical students, fostering a deep understanding of clinical pathology across various domains, including immunology, chemical pathology, hematology, and medical microbiology. With a strong foundation in medical education, a track record of groundbreaking research, and a commitment to high-quality patient care, Dr. Alison Finall continues to make substantial contributions to the field of anatomical pathology. Dr. Alison Finall's accolades, extensive qualifications, and dedication to advancing medical knowledge underscore her status as a respected and influential leader in the medical community. 
Awards & Achievements
Oral presentation opportunity at Sidra Medicine Women in Science Conference, Doha, Qatar following abstract submission. May 2022
Highest Achieving Student Award in Genomic Medicine 2019-2021
British Association of Gynaecological Pathologists (BAGP) Research Award 2021
Silver Award for significant work contribution to Q2 Laboratory Solutions May 2019
2018 Middle East Laboratory and Diagnostics Congress, Dubai, UAE
Second prize for poster submission. Audit of outcomes of EBUS FNA cytology specimens. Data suggests that sufficient tissue is present in these specimens to support both a conclusive diagnosis and ancillary studies of PD-L1 expression and molecular genetics where clinically Indicated
Students' Student Award, 2012, School of Postgraduate Medical and Dental Education, Cardiff University
Best Media Assignment prize 2011, School of Postgraduate Medical and Dental Education, Cardiff University. Cardiff University
Association of Clinical Pathologists (ACP) Journalism Award, second prize, 2010
Research & Publications
Finall, A, Hurlow, K, Murphy K, Leopold, G, Elazzabi, T, Goldsmith I, Basu, S. Analysis of somatic epidermal growth factor receptor (EGFR) mutation by rapid polymerase chain reaction (PCR) using intra-operative frozen section tissue in early stage, non-small cell lung cancer patients. IJCMCR 2023;25(4):001. DOI:10.46998/IJCMCR.2023.25.000616
Finall A. RNA-based next generation sequencing in the somatic molecular testing of non-small cell lung cancer (NSCLC) in a centralized model: Real-world data to suggest it is time to re-consider testing options. Journal of Molecular Pathology 2022,3;307-318. DOI: 10.3390/jmp3040026
Finall, A. Long non-coding RNA species in the pathogenesis of endometriosis-associated ovarian adenocarcinomas. A Literature Review. Journal of Cancer Biology 2022;3(2):83-96
Bennett P, Finall A, Medeiros F, Gerrard G, Taniere P. Re: Inadequacy of PCR genotyping in advanced non-small cell lung cancer: EGFR L747_A755delins Exon 19 deletion is not detected by the real-time PCR Idylla EGFR mutation test but is detected by ctDNA NGS and responds to Osimertinib. Eur J Cancer Aug 2022;172(3). DOI:10.1016/j.ejca.2022.06.039
Finall A, Murphy K, Frazer RD. Improving Care of Melanoma Patients Through Efficient Integrated Cellular–Molecular Workflows. Journal of Clinical Pathology Apr 2022, DOI:10.1136/jclinpath-2022-208194
Finall A. Location, Location, Location. Applications of Spatial-Omics in Clinical Translational Research. Journal of Precision Medicine, March 2022
Finall A, Davies GJ, T Jones, Emlyn G, Huey P, Mullard A. Integration of rapid PCR testing as an adjunct to NGS in diagnostic pathology services within the UK: Evidence from a case series of non-squamous, non-small cell lung cancer (NSCLC) patients with follow-up. Journal of Clinical Pathology Jan 2022, DOI:10.1136/jclinpath-2021-207987
Finall A, Quintelavasquez M, James D, Conlan S. Long, non-coding RNA profile of endometriosis associated ovarian carcinoma. Journal of Pathology Sept 2021;S22. 13th Meeting of the British Division of the International Academy of Pathology and the Pathological Society of Great Britain and Northern Ireland
Wahid KA, Kumar P, Finall A, Ionescu A. Unusual coexistence of major cardiac pathologies in a single, asymptomatic patient. DOI:10.15761/JCCR.1000174. January 2021
Aslam M, Babawale M, Gunavardhan A et al. Verification of digital pathology whole slide imaging for primary histopathological diagnosis: All Wales experience. In submission to the Journal of Pathology Informatics June 2021 Journal of Pathology Informatics 12(1):4. DOI:10.4103/jpi.jpi_55_20
Finall, A. Is personalised medicine the future of healthcare? Arch Onc Res Ther 2020 2(1): 1-3
Finall, AI, Parris, O, Jones, E. Rapid, automated tissue processing techniques for small biopsies can be used to produce quality sections for diagnostic reporting in histopathology. Ann Adv Biomed Sci 2020;3(1):000148
Finall, A., Jones, K. Applying bioethical principles for directing investment in precision medicine. Clinical Ethics 2020;15(1):23-28
Finall, A. Engaging medical students in learning about the pathological basis of disease: A personal view and discussion of the literature. MedEdPublish, Official Online Journal of AMEE. Published online 5th August 2019
Education & Training
Masters of Science in Genomic Medicine with distinction, Swansea University
Masters of Science in Medical Education with merit, Cardiff University
Fellowship of the Higher Education Academy
Fellowship of Royal College of Pathologists
Bachelor of Medicine and Surgery, University of Wales College of Medicine
Bachelor of Science Cellular and Molecular Pathology, University of Wales College of Cardiff with First class honours.
Expertise
Histopathology
Gynecological oncology
Skin and soft tissue pathology
Thoracic pathology
Intra-operative frozen section diagnosis
Microscopy
Oncological molecular pathology
Genomic medicine
Medical education
Pathology research
Innovation and leadership
Membership
Member of the Joint Study Review Committee (JSRC) at Swansea University
Board member of Welsh Cancer Bank, Cardiff, UK
Founding and co-lead member of the Gynec-Oncology Research group
SBUHB
Association of Pulmonary Pathologists
British Association of Gynaecological Pathologists
British Association of Dermatology
Association of Clinical Pathologists
British Medical Association
Pathological Society of Great Britain and Ireland
British Division of International Association of Pathology
International Association for the Study of Lung Cancer