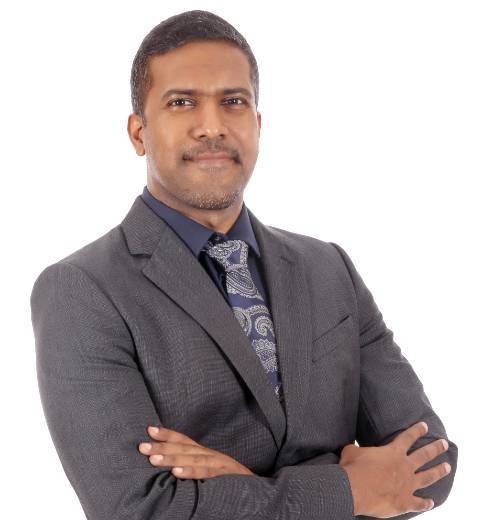 Dr. Robin Kuruvilla
Specialist Radiology
---
Years of Experience :
6
Nationality :
India
Languages Known :
English, Hindi, Malayalam, Tamil
Book Appointment
Biography
Dr. Robin Kuruvilla earned his medical degree from Kasturba Medical College in Manipal, India, and later earned his MD in Radiology in 2015. He also completed a Fellowship in Musculoskeletal Imaging in 2019 at Pune's Deenanath Mangeshkar Hospital. Additionally, he holds a Certificate in Sports Medicine from the Queen Mary University of London. He gained professional experience at some of India's finest multispecialty hospitals, including Apollo Hospitals in Chennai, Aster Medicity Hospital in Kochi, and Deenanath Mangeshkar Hospital in Deenanath Mangeshkar. He has extensive experience with various imaging modalities, including cross-sectional imaging (CT and MRI), radiography (including mammography), and ultrasound. He is particularly interested in imaging the musculoskeletal system and sports. He is a member of the Indian Radiology and Imaging Association, the Indian Musculoskeletal Society, the Asian Musculoskeletal Society, the European Society of Radiology, and Cardiothoracic Surgery. He has delivered several oral presentations and published them in national and international journals.
Awards & Achievements
Fellowship in Musculoskeletal Imaging, Deenanath Mangeshkar Hospital, Pune, 2019
European Diploma in Radiology, 2021
Research & Publications
Association between the Critical Shoulder Angle and Non-traumatic Rotator Cuff Tears.
Aniket Jadhav, Sanjay Desai, Robin Kuruvilla, Vikas Reddy, Pranav Mahadeokar. DOI: 10.25259/IJMSR_38_2019 2
Role of trans vaginal ultrasound and Doppler in diagnosing pelvic congestion syndrome.
Kaveri Sharma, Manash Kumar Bora, Robin Kuruvilla, Jessy Varghese, Gaurav Malik. DOI: 10.7860/JCDR/2014/8106.4570
Other Radiology and Diagnostic Imaging Experts