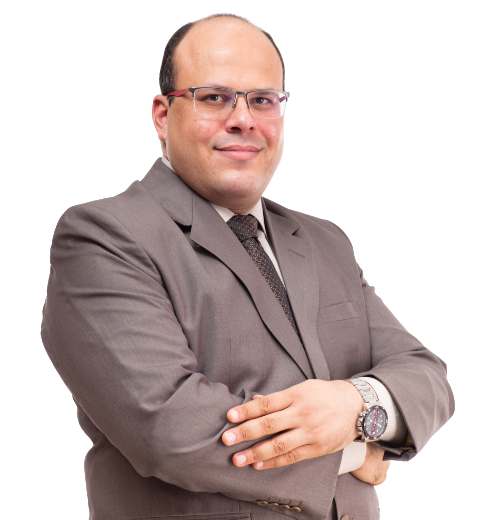 Dr. Ahmed Mahmoud Attia
Consultant Pediatrics (Pediatric Critical Care)
---
Years of Experience :
15
Nationality :
Egypt
Languages Known :
Arabic, English
80055
Biography
Dr. Ahmed Attia is a Pediatrician with over 14 years of experience. He earned his MBBCh in 2005 from Benha University in Egypt. Dr. Ahmed is a Pediatrician who holds both Master's and Doctoral degrees. The European Academy of Pediatrics has awarded him the European Board of Pediatrics. He is also Board Certified in Neonatal Intensive Care and Pediatric Intensive Care by the European Society of Pediatrics. Dr. Ahmed is a Senior Consultant in Pediatrics and Pediatric Intensive Care recognized by the Egyptian Medical Syndicate. After completing his residency training at Benha University Hospital in Egypt, he worked in the Egyptian Ministry of Health as a Specialist in Pediatrics, Neonatology, and Pediatric Critical Care in secondary and tertiary-level hospitals. He worked as a Senior Registrar of Pediatric intensive care at the Kuwait Ministry of Health from 2016 to 2021. Dr. Ahmed has taught numerous national and international pediatrics and pediatric critical care courses in Egypt, Kuwait, the United Arab Emirates, and the United Kingdom. He is particularly interested in respiratory support in patients with critical illnesses. He is proficient in non-invasive and invasive respiratory support techniques, including high-frequency ventilation and nitric oxide therapy. His areas of interest are sepsis, trauma, critical care nephrology, ECMO, critical care echocardiography, and point-of-care ultrasonography.
Awards & Achievements
European Board of Pediatrics Award from European Academy of Pediatrics.
Certification by the European Society of Pediatrics and Neonatal Intensive Care in Pediatric Intensive Care.
Recognized by Egyptian Medical Syndicate as the Senior Consultant of Pediatrics and Pediatrics Intensive Care.
Research & Publications
Hepatic Injury in Neonates with Perinatal Asphyxia. Global Pediatric Health. January 2021. Elsadek AE, Fathy Barseem N, Suliman HA, Attia AM et al.
Other Emergency Medicine Experts