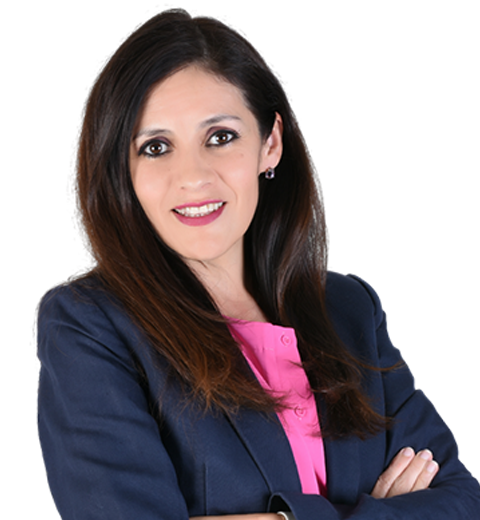 Dr. Paulina Manosalvas Martinez
Specialist Obstetrics & Gynecology
---
Years of Experience :
14
Nationality :
Spain
Languages Known :
English, Spanish
Book Appointment
Biography
Dr. Paulina Manosalvas Martinez obtained her Medical Degree in Medicine and Surgery from the Catholic University of Santiago de Guayaquil, Ecuador, in 2002. She has a Ph.D. in Obstetrics and Gynecology and received Advanced Studies Diploma as a part of her Ph.D. from the Complutense University of Madrid. Dr. Paulina has more than 14 years of experience in Obstetrics and Gynecology. She started her professional career as an Obstetrician and Gynecologist trainee at the 12 de Octubre University Hospital of Madrid. After finishing her training in 2009, she became a Member of the Breast Cancer Unit. During this time, she took part in several trials conducted by the hospital. She obtained a Level 3 Ultrasound from the Spanish Society of Gynecology and Obstetrics (SEGO). She also supported her Department as an Instructor in practical teaching for the Medical School of the Complutense University of Madrid. Her areas of expertise include,
Antenatal & postnatal care.
General Gynecology.
Abnormal uterine bleeding.
Irregular periods.
Vaginal infection.
Cervical cancer screening and diagnosis of cervical pathology.
Breast cancer screening.
Ovarian cyst.
Polycystic ovaries.
Uterine myoma.
Obstetrics and Gynecology Ultrasounds.
Research & Publications
Manosalvas P., Ponte G. Sepsis Biliar por Colédocolitiasis. Revista Medicina 2001; 4 (7). 60-62
Manosalvas P.; De Matías M.; Masero A.; Blanco M; Fraile B.; et al. Outcomes of Manchester procedure for the correction of uterine prolapse. Climateric 2008; 11(2): 183-184
Gómez E.; Manosalvas P.; Mattos I.; Arroyo M.; Izquierdo A.; Blanco M. ¿Cúal es la vida útil de un dispositivo intrauterino de cobre de alta carga?. Toko-Gin Pract, 2007; 66(6): 488 – 494
Blanco M.; Gómez E.; Manosalvas P.; Izquierdo A.; Aznárez M.; Puente JM., Hernández García JM. Técnica de B-LYNCH en el control de la hemorragia postparto. Prog Obstet Ginecol. 2008; 51(9): 513-519
Puente JM.; Izquierdo A.; Manosalvas P. Conseguir la concepción y prevenir el problema: las dos claves. Nets 2008. 1: 65-66
Gómez E.; Blanco M.; Izquierdo A.; Manosalvas P.; Puente JM.; Aznárez M.; Hernández García JM. Apendicitis y Gestación. Prog Obstet Ginecol. 2009; 52(3): 5160-165
Blanco M.; Noguero M.; Sanz M.; Gallego M.; Gómez E.; Manosalvas P.; Izquierdo A. What is our experience in post-menopausal patients with breast cancer undergoing centinela node biopsy in our hospital? Climateric 2008; 11(2): 147
Galindo A., Herraiz I.; López E.; Arbues J.; Grañeras A.; Gómez E.; Manosalvas P. Should uterine artery Doppler be taken into account in interpreting low PAPP-a 13 values in the first-trimester screening for chromosomal defects?. Ultrasound in obstetrics and Gynecology 2008; 32: 243-244
---
---
---
---
Other Obstetrics and Gynecology Experts