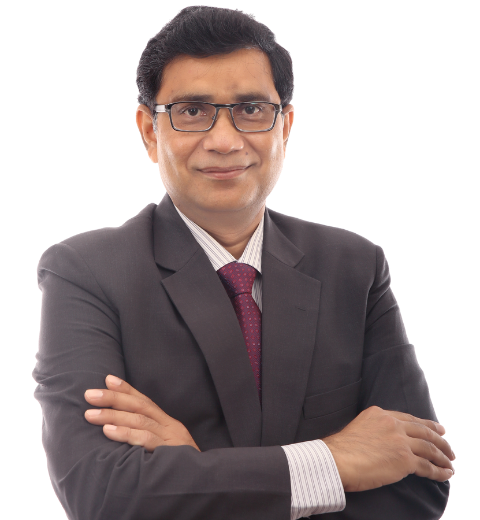 Dr. Muhammad Saleem Arshad
Consultant General Surgery
---
Years of Experience :
21
Nationality :
Pakistan
Languages Known :
English, Urdu, Arabic, Hindi
Book Appointment
Biography
Dr. Muhammad Saleem Arshad is a General Surgeon Consultant at Burjeel Hospital in Abu Dhabi, United Arab Emirates. He brings more than two decades of experience providing patients with high-quality care. Dr. Muhammad Saleem joined Burjeel Hospital Abu Dhabi after four years as a Staff Physician in General Surgery, Trauma, and Emergency Department at Zayed Military Hospital. Before that, he spent five years as a Senior Registrar/Surgical Specialist at Sir Ganga Ram Hospital, responsible for all surgical and trauma emergencies. He also spent three years as a Specialist Surgeon at Zakryia Hospital. From 2002 to 2007, Saleem mentored and taught medical students and surgical residents at Fatima Jinnah Medical College, affiliated with Sir Ganga Ram Hospital in Lahore. He participated in numerous studies aimed at enhancing the quality and care of patients, as well as the education of medical students. Dr. Muhammad Saleem earned his Medical Degree from Multan's Nishtar Medical College. Between 1998 and 2001, he completed a Residency in General Surgery at Shaikh Zayed Hospital, affiliated with the Federal Post Graduate Medical Institute in Lahore, Pakistan. He was awarded a Fellowship by the Pakistan College of Physicians and Surgeons in 2002 and Membership in the Royal College of Surgeons of Edinburgh, United Kingdom, in 2010.
Research & Publications
The outcome of stomach pull-up in benign and malignant disease of easophagus. Ann King Edward MediUni Oct – Dec 2004 :10(4):348-50.
The outcome of closed lateral internal spincterotomy for chronic anal fissure. Ann King Edward MediUni Jan – Mar 2004:10(1):68-70.
Spaghetti Wrist: Management and Outcome. J C OLL Physcians Surg Pak Oct 2004:14(10):608-11.
Social Aspect of patient with carcinoma breast presented to Sir Ganga Ram Hospital, Lahore. Ann King Edward Medi - Uni APRIL- JUNE 2004:10(2):126-7.
The outcome of Darning method of inguinal hernia repair using polypropylene. Ann King Edward Medi - Uni April – June 2006:12(2)243-4.
Appendicectomy: Non invagination Vs Invagination of Appendicular stump. Ann King Edward Medi-Uni Jan 2006 12(1)58-60.
---
---
---
Other General, Visceral, Bariatric, Endocrine and Oncological Surgery Experts