Burjeel Home Care is one of largest homecare providers in the Emirate of Abu Dhabi, Al Ain, Al Dhafra, and their suburbs.  We have an experience of providing home healthcare solutions with more than a decade of work experience.
To be the preferred providers of exceptional home healthcare services in the emirates of Abu Dhabi through innovative quality improvement programs committed to excellence in patient outcome and experience.
To provide safe, compassionate and patient-centred home care services with a commitment to excellence in nursing and rehabilitation programs that promote independence and quality of life, setting community standards and exceeding patients expectation in all that we do .
Our Team
Our team consists of skilled healthcare professionals committed to promote wellness and enhance the quality of life for our patients. Our DOH licensed healthcare professionals include
Registered Nurses
Physicians
Physiotherapists
Dietitian
Our Services
ADL
Tube Feeding
Tracheostomy Care
Wound Care
Medication Management
Pain Management
Post Operative Care
Post Operative Care
Orthopedic Care
Neurological Care
Pain Management
Dietitian
Respiratory Therapy
Occupational Therapy
Speech Therapist
New Born Care
Our Home Care Experts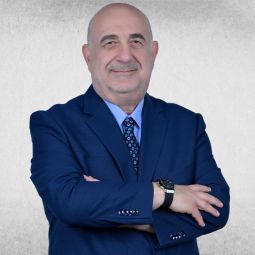 Dr. Ahmad Ojjeh
Specialist Nephrologist
Years of Experience: 34
Languages Known: Arabic, English
Nationality: Syria
Biography
Dr. Ahmad Ojjeh has over 34 years of experience as a Nephrologist. He earned his DIS in Nephrology from the University of Paris V in Paris, France in 1989. Prior to that, he obtained an MD in Medicine from Damascus University in Damascus, Syria in 1984. During the early years of his career, Dr. Ahmad worked as a Nephrologist at leading hospitals in France. He then moved to the Kingdom of Saudi Arabia, where he served as the Head of the Nephrology Department at Riyadh Medical Complex and Prince Salman Bin Abdul-Aziz Hospital for five years. Dr. Ahmad subsequently moved to Syria and joined a leading multi-specialty tertiary hospital. He became the Director of the Kidney Hospital in Damascus, Syria, and initiated and started the first kidney transplant program in the Ministry of Health. In 2010, after serving one year as Director of Hospitals Directorate in the Ministry of Health in Damascus, he became the General Director of Damascus Hospital (the largest hospital in Syria). In 2013, Dr. Ahmad moved to the United Arab Emirates, helping to initiate the Nephrology and Dialysis Department at Sheikh Khalifa General Hospital in Umm Al Quwain, and served as Head of the Department for nine years before joining Burjeel Home Care in 2022.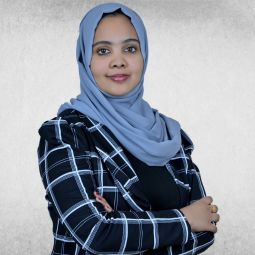 Dr. Rowa Tarig Ibrahim Osman
General Practitioner
Years of Experience: 4
Languages Known: Arabic, English
Nationality: Sudan
Biography
Dr. Rowa Tarig Ibrahim Osman is a Sudanese General Practitioner holding DOH and DHA licenses, who has successfully passed the Emirates Residency Examination of UAE, has more than four years of experience in general practice, including in-patient and out-patient services in the Internal Medicine department and Emergency Department, one year in Rehabilitation and Physiotherapy Health Services, and more than one year in HOMECARE health services in UAE. Furthermore, they have participated in the medical response for the COVID-19 crisis in UAE.
FAQ
Are we covered under Insurance?
Yes, for Thiqa policy holders. We are in the process of empanelling with other insurance companies.
Are we available at night?
Yes, we are a 24×7 homecare provider.
Do we provide female nurses for the care of male patients in female households?
Yes, we do take into consideration the family's request.
Do we treat emergency cases?
We treat non-life-threatening cases; In case of emergency, please dial 998.
What are the available payment methods?
Cash/Card/Online Payment/ Insurance
Contact Us
Phone: +971 80023 | +971565047752 (Homecare Case Manager)