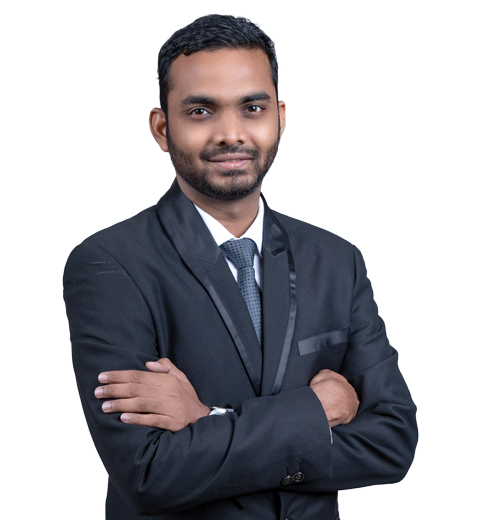 Dr. Muhammed Azmeer
General Practitioner (Emergency Medicine)
---
Years of Experience :
7
Nationality :
Sri Lanka
Languages Known :
English, Tamil, Malayalam, Sinhalese
+97180055
Biography
Dr. Muhammed Azmeer is an empathetic, skilled, and attentive Medical Officer with expertise in patient consultation, diagnosis, treatment, and effective management of wards, clinics, and operation rooms. Additionally, he engages in ongoing research to enhance the quality of healthcare delivery to patients. With almost seven years of experience as a Medical Officer/General Practitioner at the Ministry of Health, Sri Lanka, and distinguished private hospitals, he has primarily focused on General Surgery, Orthopedic Surgery, Nephrology, Pediatrics, Emergency Medicine, Cardiology & Oncology. Dr. Azmeer has earned his MBBS degree from the Faculty of Medicine, University of Colombo in Sri Lanka. He also possesses competency certificates in ACLS, BLS, PLS, AO Basic Fracture Management, and AO Surgical Fracture Management.
Other Emergency Medicine Experts