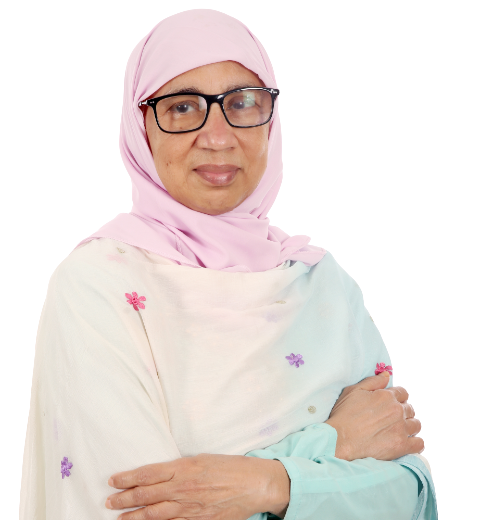 Dr. Pathukutty Mohammed
Specialist Obstetrics & Gynecology
---
Years of Experience :
40
Nationality :
India
Languages Known :
English, Malayalam
Book Appointment
Biography
Dr. Pathukutty Mohammed graduated from the University of Calicut Medical College in India with a Bachelor of Science in 1975 and a Bachelor of Medicine and Surgery in 1983. She earned a Post-Graduate Diploma in Obstetrics and Gynecology in 1989 and a Post-Graduate degree in the same specialty from Kasturba Medical College, Manipal, in 1990. Dr. Pathukutty worked in various hospitals in her native country for ten years before relocating to the Kingdom of Saudi Arabia in 1993. In 1995, she relocated to the United Arab Emirates, where she worked as an Obstetrics and Gynecologist in some of the country's largest private and government hospitals. 
---
---
---
---
Patient Stories
My sincere gratitude for the excellent care that my wife received during her pregnancy and delivery at your hospital. Dr. Pathukutty was our obstetrician and gynecologist, and she was absolutely amazing. She was incredibly knowledgeable, compassionate, and supportive throughout the entire process. She took the time to answer all of our questions and concerns, and…
javad tp | Patient Testimonial
---
We started visiting Burjeel hospital from 5th month of our pregnancy and have been extremely happy with our experience here. The atmosphere of the hospital feels homely and the vibe here is amazing especially the smoothening live piano playing in the ground floor. The gynecology department had arranged prenatal and breastfeeding classes and used to…
Rehan Ul Hasan | Patient Testimonial
---
Dr. Pathukutty is amazingly skilled, professional, and well experienced. With exceptional care and guidance from the doctor and the team we had great experience from the beginning. Doctor Pathukutty and the team are well organized as we never faced any challenges during the entire pregnancy until delivery.
Shameem Salim | Patient Testimonial
---
Alhamdulillah words can't express our gratitude for the exceptional care we received at Burjeel Hospital during the birth of our baby boy. Dr. Pathukkutty, our gynaecologist, was incredibly compassionate throughout the entire pregnancy journey. Dr. provided immense support, caring guidance and expert professionalism during the pregnancy journey, thank you dr. And we would like to…
Mohammed Shafeel Puthiya | Patient Testimonial
---
Other Gynecology & Obstetrics Experts