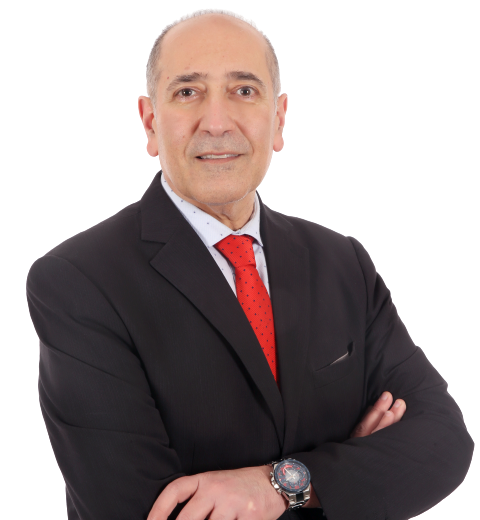 Dr. Fady Georges Hachem
Consultant Obstetrics & Gynecology
---
Years of Experience :
30
Nationality :
Lebanon
Languages Known :
English, Arabic, French
Book Appointment
Biography
Dr. Hachem is a Consultant Obstetrician and Gynecologist with more than 30 years of clinical experience. He studied medicine at Saint Joseph University in Lebanon and earned a Diploma in Laparoscopic Surgery from Clermont-Errant University in France, a Diploma in Ultrasound from Lille University in France, and a Diploma in Infertility and Assisted Reproduction from the University of Paris in France. He was an Aeromedical Examiner for the General Civil Aviation Authority and a Resident Etqranger at the Hopitaux de Paris, Pitier Salpetriere France, and College de Médecine des Hopitaux de Paris in France. His specialties include high-risk pregnancy, antenatal diagnosis, laparoscopic surgery, vulva and vaginoplasty, urinary stress incontinence, TVT and TOT, obstetric ultrasound 3D/4D, infertility and assisted reproductive technology, colposcopy, HPV-related pathology and vaccination protocol, breast pathology, medical and non-invasive contraception, and hormone replacement therapy (HRT).
Awards & Achievements
Award from Chief of Army in Lebanon 1994 for Performing the First Laparoscopy in a Military Hospital
Member of the Middle East Fertility Society
Member of the Lebanese Society of Obstetrics & Gynecology
Research & Publications
Antenatal diagnosis of digestive malformation preliminary study of hysteroscopy after ovarian failure prenatal diagnosis and treatment of anasarca by infection with parvovirus B19.
Immature oocyte in vitro fertilization and in vitro maturation congenital malformation and congenital genetic disability in Lebanon normal sperm IVF or ICSI.
Chromosomal Abnormalities in a couple in vitro fertilization and implantation failure.
Fish in abortion material for aneuploidy diagnosis.
Comparison of 3 long ovarian stimulation protocols for IVF.
The impact of multiple preterm births on the family use of tactical in premature labor in a triplet.
Cervical pregnancy.
Pregnancy after 40.
Hyperechoic bowel misoprostol for induction of labor.
DVT during pregnancy.
Pregnancy in renal transplant.
---
---
---
---
Other Gynecology & Obstetrics Experts