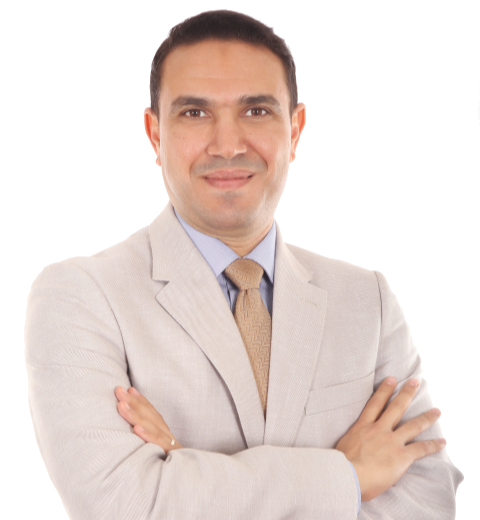 Dr. Mohamed Elsayed Abdelhadi Elkafafi
Consultant Pediatric Intensive Care
---
Years of Experience :
20
Nationality :
Egypt
Languages Known :
English, Arabic
80055
Biography
Dr. Mohamed Elkafafi earned his MBBCh from Mansoura University in Egypt in 2001. In 2006, he made an MD in Pediatrics from Ain Shams University in Egypt. He worked for the American Heart Association as a PALS Instructor. He received his MRCPCH in 2014 from the Royal College of Pediatrics and Childhood Medicine in London, United Kingdom. He worked as a Pediatrics and Neonatology Specialist in a private hospital in Jeddah, Saudi Arabia, in 2007 after completing his residency training in Egypt. After four years, he was appointed as a Pediatric Intensive Care Unit (PICU) specialist and then as an Acting Senior Specialist in a Kuwaiti public hospital in 2010. He then relocated to the United Arab Emirates, where he worked as a Pediatric ICU Specialist in a stand-alone hospital with pediatric LTAC services in Abu Dhabi. He has also published articles on Pediatric research. His areas of interest include mastering management skills for acute and chronic PICU patients, bedside ultrasound and ECHO, neonatal and pediatric emergency management, retrieving high-risk patients, neonatal resuscitation of all high-risk deliveries, and mastering nitric oxide inhalation. He is currently a member of the Irish Medical Council (IMC) and is registered as a Pediatric Specialist with the Royal College of Pediatrics and Child Health. He is also a Member of the Saudi Critical Society (SCS) and holds licenses from the Egyptian, Saudi, Kuwaiti, HAAD, and DHA Commissions for Health Specialists.
Awards & Achievements
General Medical Council (GMC) the UK
Irish Medical Council (IMC)
Saudi Critical Society (SCS)
Egyptian, Saudi, Kuwaiti, DOH, and DHA Commission for Health Specialist Licenses
Research & Publications
Neuroimaging (Computed Tomography) and Electroencephalography in survivors of acute lymphoblastic leukemia Ain Shams University in 2006.
Abdel Gawad A., Albeblawy N.S., Alkafafi Mohamed.
Severe varicella pneumonitis in immunocompromised girls responding to intravenous corticosteroids.
S. Alotaibi, ElKafafi Mohamed, H.A. Alhashemi Hashim, W.H. Hassan Walid. Farwania Hospital, Farwaniya, Kuwait.
Severe cerebral malaria in a girl complicated with renal failure and hepatitis with severe anemia.
Dr. Saad Alotaibi, Dr. Hashim Alhashemi, Dr. Walid Hassan, Dr Emad Fathi, Dr. Mohamed Elkafafi. Pediatrics Department PICU, Farwania Hospital, Farwania, Kuwait.
Panton-Valentine leucocidin (PVL) toxin positive MRSA strain causing severe necrotizing pneumonia.
Saad Alotaibi, Hashim Alhashemi, Mohamed ElKafafi, Ahmed Alhaj. Farwaniya Hospital, Kuwait.
---
---
---
---
Other Pediatric ICU (PICU) Experts