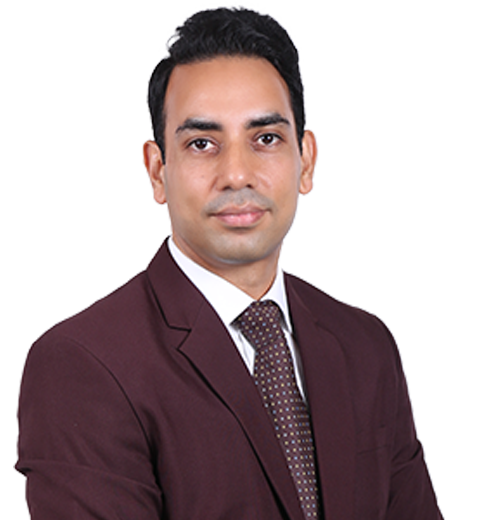 Dr. Obaid Majid Kishtwari
Consultant Ophthalmologist (Glaucoma Surgeon)
---
Years of Experience :
12
Nationality :
India
Languages Known :
English, Hindi, Kashmiri, Arabic
Book Appointment
Biography
Dr. Obaid Majid is a Consultant Ophthalmologist with more than 12 years of experience. He obtained his initial training in Ophthalmology from Government Medical College in Srinagar, India, with an extensive focus on cataract surgery, glaucoma management, and medical retina. He underwent further subspecialty training in the UK after qualifying for FRCS Ophthalmology from the Royal College of Surgeons Glasgow, UK, in medical, laser, and surgical glaucoma management, including the latest MIGS (Micro Incision Glaucoma Surgeries) and Phacorefractive cataract surgery ( complicated cataract, premium IOLs ) under topical anesthesia. Before joining Burjeel Day Surgery Center, Dr. Obaid was involved in setting up tertiary-level services for glaucoma and cataract in one of the super specialty hospitals in Abu Dhabi. His areas of expertise include cataract surgery under topical anesthesia with toric and trifocal lenses, glaucoma management, including laser and surgical treatment with the latest MIGS devices, and Medical/laser management of retinal disorders. Dr. Obaid is a Member of various prestigious institutions such as the General Medical Council, UK, and the Royal College of Surgeons UK. He is actively involved in international publications/ presentations mainly related to the field of glaucoma and cataract.