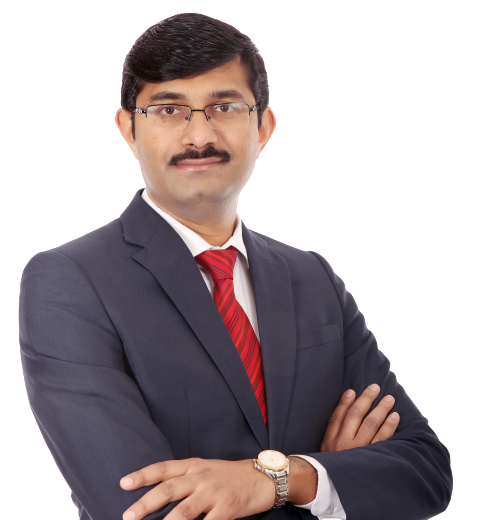 Dr. Halprashanth D.S
Consultant Neurology
---
Years of Experience :
11
Nationality :
India
Languages Known :
English, Urdu, Hindi, Kannada, Tamil
Book Appointment
Biography
Dr. Halprashanth D.S is a Consultant Neurologist with an enviable record of accomplishment in Neurology. He earned a DM (Neurology) from Kasturba Medical College (Manipal University), Manipal, Karnataka, India (2008–2011), an MD (General Medicine) from Father Muller Medical College, Mangalore, Karnataka, India (2005–2008), and an MBBS from Kasturba Medical College, Mangalore, Karnataka, India (2005–2008). (1999- 2005). Dr. Halprashanth worked as a Consultant Neurologist at Hassan's SSM Multispecialty Hospital (2011-2012). Later that year, he joined Gleneagles Global Health City in Chennai as a Consultant Neurologist in the Department of Neurology.
Along with his general neurology practice, Dr. Halprashanth subspecializes in stroke neurology. He was the Head of Gleneagles Global Health City's comprehensive stroke team. Over 1000 acute ischemic strokes have been treated under his leadership, 15% of them thrombolysis. His extensive stroke management experience has established him as one of India's leading Stroke Neurologists. His team holds one of the fastest door-to-needle times (14 minutes) globally for stroke thrombolysis, comparable to the world's best stroke centers. Dr. Halprashanth is also the Founder of the Tamil Nadu-based First Stroke Support Group, which offers comprehensive stroke care to stroke survivors. This support group has reintegrated numerous stroke survivors into society and helped them reclaim their livelihoods.
Additionally, he is an expert in Parkinson's disease and multiple sclerosis. He has managed a wide variety of Parkinson's disease patients and founded the Parkinson's patient support group. He has led the deep brain stimulation team and has a record of successfully managing patients with refractory Parkinson's disease using DBS. He was a co-investigator on the ATTEND trial in India, which examined family-based rehabilitation following a stroke. He has published numerous articles in prestigious international journals, including the prestigious medical journal Lancet. Additionally, he is interested in migraine, epilepsy, dementia, and neuromuscular disorders. Additionally, he is a Member of the World Stroke Organization, the American Academy of Neurology, the International Society for Movement Disorders, and the Indian Academy of Neurology.