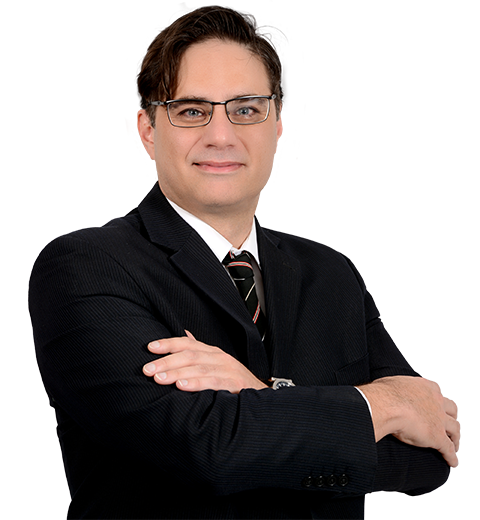 Dr. Sammy Al-Benna
Plastic & Aesthetic Surgery
---
Years of Experience :
26
Nationality :
United Kingdom
Languages Known :
Arabic, English, German
Book Appointment
Biography
Dr Al-Benna is a plastic, reconstructive, aesthetic and burns surgeon, with more than 25 years of professional experience. This internationally experienced surgeon was a professor and Head of Division of Plastic and Reconstructive Surgery at Stellenbosch University and Tygerberg Academic Hospital in Cape Town. After his training in the United Kingdom and Germany, his professional career took him via Bochum, Nottingham, Abu Dhabi and Cape Town. The surgeon's scientific work includes over 150 publications and book chapters and a PhD. Beyond plastic, reconstructive, aesthetic and burns surgery, he has interests in peripheral nerve surgery and, hand & wrist surgery.
Interdisciplinary Plastic Surgery:
Reconstruction of Form and Function
Post tumour, chronic wounds, hidradenitis suppurativa/acne inversa
Scar correction
Congenital Malformations
Haemangiomas and Vascular Malformations
Plastic Surgical Oncology / Tumour Surgery 
Tumour excision from entire skin

 

Skin cancer (e.g., basal cell carcinoma, squamous cell carcinoma, melanoma)

 

Soft tissue tumours (e.g., soft tissue sarcoma, nerve tumours)

 

Hand tumours

 

Defect coverage in the context of interdisciplinary tumor surgery

 

Reconstructive microsurgery

 
Hand surgery (from wrist to fingertips) 
Nerve compression syndromes (e.g., carpal tunnel syndrome, cubital tunnel syndrome)

 

Tenovaginitis (e.g., trigger finger, De Quervain's tenosynovitis)

 

Dupuytren's contracture

 

Ganglions

 

Arthritis

 

Hand tumours

 

Congenital Malformations

 
Nerve Surgery 
Facial nerves

 

Brachial plexus

 

Peripheral nerves (e.g., radial nerve injury, peroneal nerve injury (foot drop))

 

Nerve compression syndrome (e.g., meralgia paraesthetica)

 
Body contouring surgery after massive weight loss 
Upper arm lifting / Breast lifting / Abdominoplasty / Buttock lifting / Thigh lifting / Liposuction after weight loss or ageing

 
Face Surgery 
Skin changes

 

Aesthetic – botulinum Toxin, hyaluronic acid, fat

 

Eyelid lift / Blepharoplasty

 

Nasal correction

 

Ear correction (e.g., prominent ears)

 

Facelift/Necklift

 

Aesthetic plastic surgery corrections on the face

 
Breast Surgery 
Breast augmentation/reduction/lifting

 

Breast reconstruction (with implants and autologous tissue) post breast cancer

 

Gynaecomastia

 

Breast malformations

 
Intimate Surgery 
Hyperhidrosis (excessive sweating) 
Muscle-, Nerve-, Blood Vessel biopsies