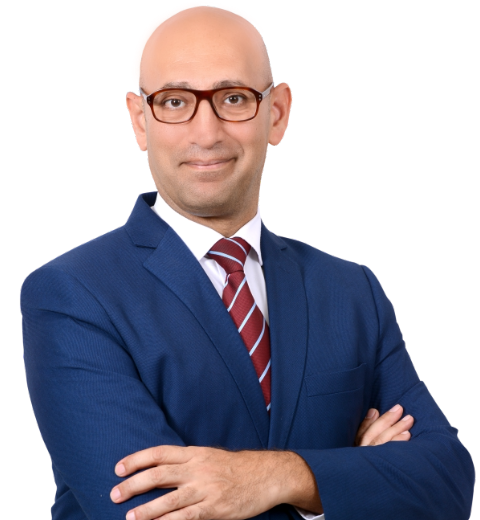 Dr. Omid Rahat
ENT Consultant
---
Years of Experience :
22
Nationality :
Hungarian
Languages Known :
English, Arabic, Farsi and Hungarian
Book Appointment
Biography
Dr Omid Rahat is a board certified European trained in the field of otolaryngology, Head & Neck surgery and is licensed in Hungary, Sweden and UK. He is also licensed as consultant at DOH, DHA and MOH in UAE.
After extensive training and holding multiple posts in Europe and USA, he moved to UAE in 2008. He worked for nearly 15 years at Tawam multi-specialty tertiary referral teaching hospital, also held position of lecturer and associated professor at the UAEU medical faculty.
He has extensive experience in pediatric airway surgery, sinus and other rhinology surgeries, head & neck oncology and facial aesthetics.
Surgical Expertise:
Children (Adenoidectomy, Tonsillectomy, Neonatal airway assessment, supraglottoplasty, Laryngeal cleft closure, Subglottic stenosis reconstruction, Tracheostomy and it's care, Rigid bronchoscopy, Rigid esophagoscopy, Choanal atresia repair, Tongue reduction, Tongue tie release, Airway hemangiomas,)
Nose (Septoplasty. Turbinopalsty, Rhinoplasty, Endoscopic sinus surgery, Closure of CSF leak, Reconstruction of perforated nasal septum, Epistaxis management, SPA ligation, Ant ethmoidal artery ligation)
Ear (Grommet insertion, Myringoplasty, Mastoidectomy, Otoplasty, preauricular fistula excision)
Larynx (Direct laryngoscopy with Laser, Laryngectomy, Recurrent respiratory papillomatosis, Speech valve insertion and care)
Neck (Thyroglossal duct cyst excision, Thyroidectomy, Parotidectomy, other salivary gland tumors, Neck dissection, Tracheostomy and it's care, I&D deep neck abscess, Neck Lymph node biopsy)
Expertise
Interventions for children with breathing, hearing, and speech issues.
Rhinology surgeries including sinus and rhinoplasties.
Thyroidectomy and other neck masses
Management of nasal allergy
Evaluation and management of dizziness and balance issues