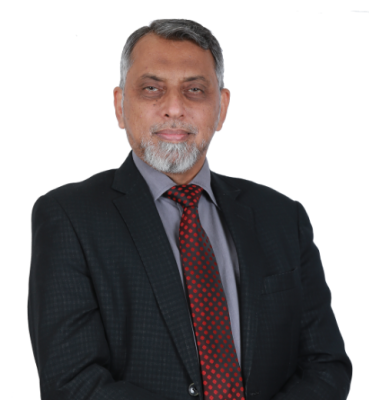 Dr. Irfan Elahi
Specialist Neurosurgery & Spinal Surgery
---
Years of Experience :
18
Nationality :
Pakistan
Languages Known :
English , Urdu , Hindi
Book Appointment
Biography
Dr. Irfan is a Specilalist Neurosurgeon with over 18 years of experience. Prior to his joining Burjeel Farha, Al Ain he was working in Al Ain Hospital. He did his residency in Neurosurgery at the college of physicians and surgeons, Pakistan. He worked as Assistant Professor of Neurosurgery in Rawalpindi Medical College and allied teaching institutions before traveling to UAE in 2010. His UAE Professional working experience is more than 10 years. His area of expertise is spine surgery, particularly minimally invasive spinal treatments, pain management techniques, kyphoplasty, and percutaneous spinal fusions. His areas of expertise include,
Neck pain
Back pain
Lumbar and cervical disc disease
Numbness in arms and legs
Sciatica
Brachialgia
Carpal tunnel syndrome
Trauma to the spine including falls and accidents
Congenital spinal problems like meningeal and spinal tumors
Minimal invasive spinal procedures like radiofrequency facet ablations, epidural steroid injection, and pain blocks
Kyphoplasty, percutaneous spinal fusions and open spinal surgeries
Headaches, trigeminal neuralgia, head injuries, functional disorders like epilepsy, parkinsonism
Brain tumors, hydrocephalus
Surgical procedures offered include burr holes, craniotomies according to underlying conditions and placement of VP shunts etc.
Other Neurosurgery Experts