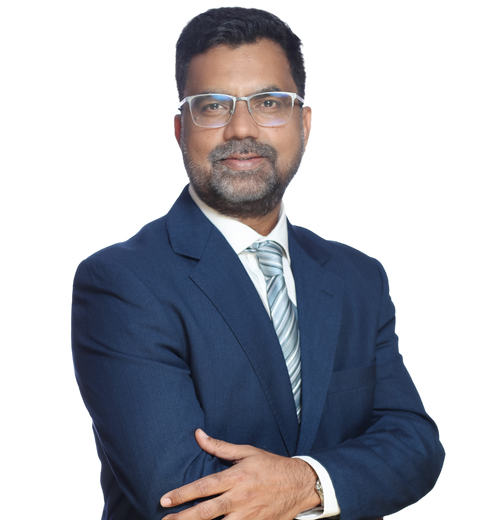 Dr. Shailendra Singh Chauhan
Specialist Anesthesiology
---
Years of Experience :
19
Nationality :
India
Languages Known :
English, Hindi
80055
Biography
Dr. Shailendra Chauhan is an Anesthesiologist at Burjeel Hospital, Abu Dhabi. He possesses clinical expertise and proficiency in safely administering anesthesia for pediatric, orthopedic, bariatric, and other specialty surgical cases in daycare and inpatient settings. His areas of expertise include regional and pediatric anesthesia. He has extensive experience and training in the treatment of chronic pain. His primary area of interest is spinal interventional pain procedures. He is the author of numerous publications, including a novel suprascapular nerve block technique for treating frozen shoulder. He earned his MD in Anesthesia from India's prestigious RDVV University. In 2006, he completed a Fellowship in Pain Management (AESCULAP), a Fellowship in Endoscopic Spine Pain procedures in 2010, and a European Diploma in Pain Management, Spain, in 2019. He was the 2013 recipient of the MT Bhatia gold medal for pain management. His pioneering work in percutaneous transforaminal endoscopic lumbar discectomy and others have won numerous awards for poster and paper presentations at various conferences. He has been a faculty guest speaker at multiple national and international conferences and has conducted live workshops. He has been working at Burjeel hospital as a Specialist in Anesthesiology for the last four years.
Research & Publications
Nerve stimulator guided suprascapular nerve block in adhesive capsulitis: A novel technique. Dr Shailendra Singh Chauhan. Asian Archives of Anesthesia and Resuscitation. 2194 vol 74 No2 April ( A-J) 2012.
Other Anesthesiology and Pain Management Experts