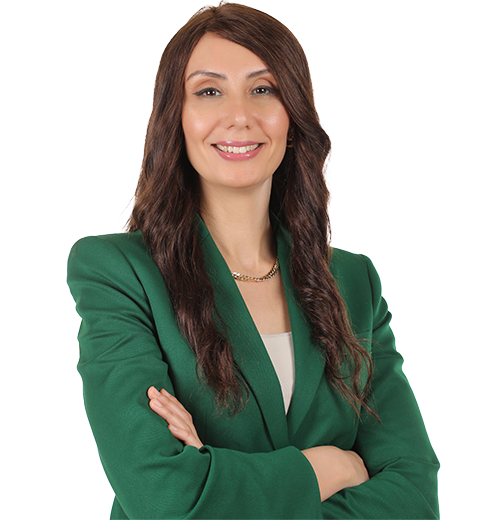 Dr. Mona Marwan
Specialist Ophthalmology
---
Years of Experience :
16
Nationality :
Egypt
Languages Known :
English, Arabic
Book Appointment
Biography
Dr. Mona Marwan has over 15 years of ophthalmology experience. She earned her MBBCH from Tanta University in 2005 and her Master's degree from Benha University in 2012. Additionally, she has completed phacoemulsification training at the Laxmi Institute in Panvel, India, and Dar Eloyoun Hospital in Egypt. Dr. Mona began her career as an Ophthalmologist at Tanta Ophthalmology Hospital in Egypt and completed her refractive surgery Fellowship at Roayah Vision Correction Center for Refractive Surgery in Egypt. After completing her Fellowship, she worked as a refractive surgery specialist at the same center. Additionally, she served as the Medical Director of Egypt's Roayah Vision Correction Center for Refractive Surgery. She received certification in Botox and fillers in Egypt for facial medical aesthetics. In 2017, she relocated to Abu Dhabi, where she continued to practice ophthalmology refractive surgery. Since 2018, Dr. Mona has been a Fellow of the International Council of Ophthalmology and the Arab Board of Ophthalmology. She is a Member of the Egyptian Medical Association and the European Society of Cataract and Refractive Surgery. Additionally, she was a Speaker at the 2012 World Ophthalmology Congress in Abu Dhabi. She co-authored the Chapter on Refractive Surgery and Oculoplasty in Springer's Oculoplastic Surgery Book 2020.
---
---
---
---
Patient Stories
It's have been a month since I decided to have Lasik surgery. I'm very happy with this decision and how Burjeel Hospital and Dr. Mona Marwan took care of me. Incredibly good experience, I recommend everyone to do it. This beautiful world I now see clearly with my own eyes.
Oleg Tikhonov | Patient Testimonial
---
I heard of Burjeel Hospital by a friend of mine, he did a Lasik surgery with Dr. Mona, and he had a wonderful experience with her and Burjeel staff. So I came to Burjeel after my friend's recommendation and I did some tests and turns on I had to do lasik surgery. On the surgery…
Abdul Rahman Al Balooshi | Patient Testimonial
---
Other Ophthalmology Experts