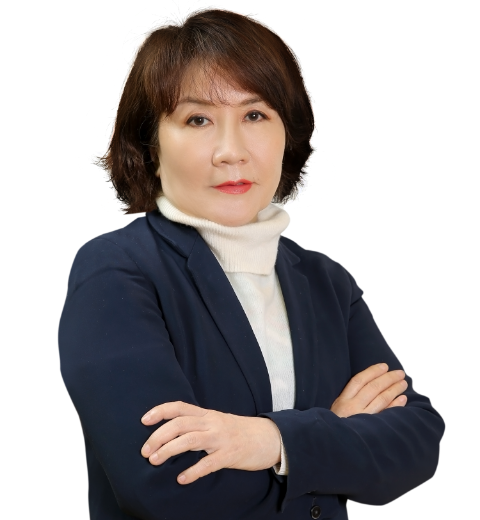 Dr. Hye Rang Kim
Consultant Internal Medicine/Gastroenterology
---
Years of Experience :
25
Nationality :
Korea
Languages Known :
English, Korean
Book Appointment
Biography
Dr. Hye Rang Kim is a graduate of Korea University's College of Medicine. In 1988, she earned a Master of Medical Science from Korea University with a concentration in Medicine (Gastro-Intestinal). She then earned a Doctor of Philosophy (Ph.D.) in 1995 from Korea University, specializing in medicine (Gastro-Intestinal). Dr. Kim Hye Rang has over 25 years of experience and has worked in some of Korea's most prestigious hospitals. Numerous international publications and papers are to her credit. She began her career in 1986 as an Intern at Korea University Guro Hospital in Guro, Korea. In 1987, she began working at Korea University Anam Hospital as a Resident in Internal Medicine. In 1992, she was elected a Fellow of the Korea University Medical Center's Department of Gastroenterology in Seoul, Korea. In 1993, she began her career as a Staff Doctor at the Department of Gastroenterology, Eulji General Hospital, Eulji University, Seoul, Korea. Between 1997 and 2000, she worked as a Research Fellow and completed postdoctoral training in Internal Medicine at the University of Michigan Medical School in Ann Arbor, Michigan, USA. She worked as a Staff Physician at the Department of Internal Medicine at St. Francisco General Hospital in Seoul, Korea, until 2002. Until 2015, she worked as an Assistant Professor in the Department of Gastroenterology at Seoul St. Mary's Hospital's Health Promotion Center. The Catholic University of Korea's College of Medicine in Seoul, Korea.
Awards & Achievements
Member of Korean Association of Internal Medicine
Member of the Korean Society of Gastrointestinal Endoscopy
Research & Publications
Total Cholesterol and lipoprotein composition are associated with dry eye disease in Korean women. Lipids in Health and Disease 2013, 12:84.
The Clinical Significance of Specialized Intestinal Metaplasia in the Diagnosis of Barrett's Esophagus Nationwide Prospective Multicenter Study. The Korean Journal of Helicobacter and Upper Gastrointestinal Research 2012, 12,3: 171-177.
The Distribution of Endoscopic Gastritis in 25,536 Health Check-up Subjects in Korea. The Korean Journal of Helicobacter and Upper Gastrointestinal Research, 2012, 12, (4): 237-243.
Clinical significance of minimal change lesions of the esophagus in a healthy Korean population: a nationwide multicenter prospective study. J Gastroenterol Hepatol 2008 Jul:23(7 Pt1):1153-7.
---
---
---
---