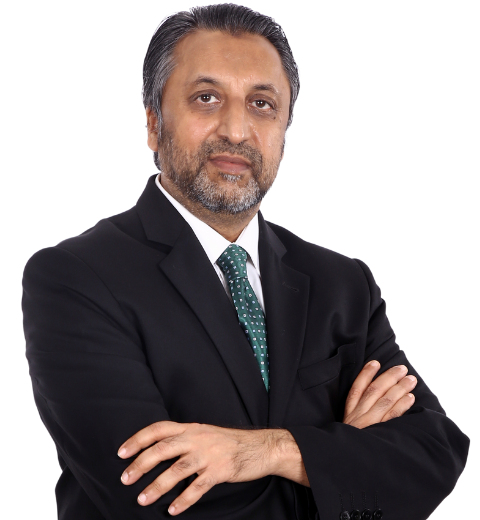 Dr. Shahzad Maqbool
Consultant Neurosurgeon
---
Years of Experience :
39
Nationality :
Pakistan
Languages Known :
English, Arabic, Urdu
Book Appointment
Biography
Dr. Shahzad Maqbool earned his FSC in 1983 from the Government Degree College in Sheikhupura, Pakistan. He earned his MBBS from Allama Iqbal Medical College in Lahore, Pakistan, and his Postgraduate degree from FCS, where he also worked as a Neurosurgery Registrar and completed a one-year rotation in General Surgery and Intensive Care from 1994 to 1999 at the College of Medicine in Africa. Additionally, he was awarded a Fellowship in Interventional Pain Practice. He began his career as a Medical Intern at Lahore's Mayo Hospital, Pakistan's largest hospital, and then worked as a Medical Officer at Pakistan's Rural Health Centre in 1991. He later worked as a Senior Resident Medical Officer in Zambia's Kitwe Central Hospital in 1992. He then spent approximately 17 years in South Africa, working at the Chris Hani Baragwanath Hospital and the Kimberley Hospital Complex. He relocated to the United Arab Emirates in 2010 and continued his practice as the Head of the Neurosurgical and Spinal Unit at a highly specialized acute care and emergency hospital. He attended several regional and international workshops and congresses in South Africa, the United States of America, Europe, Australia, Hong Kong, Japan, and Saudi Arabia. Between 2000 and 2010, he served as an Honorary Lecturer at the University of the Free State in Bloemfontein and the University of the Witwatersrand in Johannesburg.
Other Neurosurgery Experts