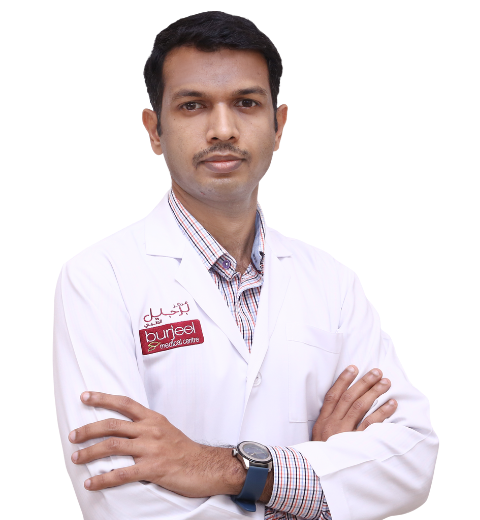 Mr. Adharsh Suresh Babu
Physiotherapist
---
Years of Experience :
6
Nationality :
India
Languages Known :
English , Malayalam , Hindi , Tamil
Biography
Mr. Adharsh Suresh earned a Bachelor of Science in Physiotherapy in 2015 from the Kerala University of Health Sciences in Kerala. He is also a Member of the Kerala Association of Physiotherapists' Co-Ordination. His primary areas of specialization are orthopedic, neuromuscular, pediatrics, and sports physiotherapy. He is well-versed in pain management techniques such as manual therapy, ping, and cupping. He worked in India for 6 years. He specializes in treating neck pain, lower back pain, osteoarthritis, soft tissue mobilization, joint mobilization, electrical stimulation, foot care and trauma injury rehabilitation, post-surgery rehabilitation. 
Other Physiotherapy Experts