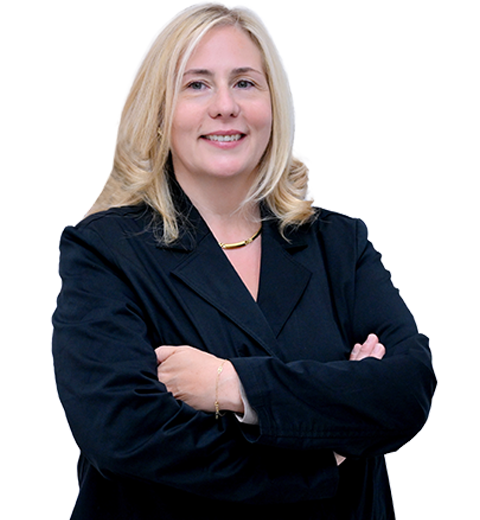 Dr. Anna Burattin
Consultant Endocrinologist
---
Years of Experience :
21
Nationality :
Italy
Languages Known :
English, Italian, French
Book Appointment
Biography
Dr. Anna Burattin, an Italian Board Certified Consultant in Endocrinology and Metabolic Diseases has more than 21 years of experience in Italy and UAE complemented by a remarkable research background. Her educational background includes a Bachelor of Medicine and Surgery from Universita' Degli Studi Di Brescia, Italy, conferred in 1997, and a specialization in Endocrinology and Diseases, conferred in 2002. Dr. Anna's pursuit of knowledge led her to complete a five-year legal course, enhancing her understanding of medical ethics and regulations. She further demonstrated her commitment to advancing medical science through her research projects at Brescia University and Spedali Civili, Brescia. Notably, her research focused on the evaluation of bone metabolism, density, quality, and vertebral deformities in patients with hypopituitarism and acromegaly. She has also conducted research on renal function in patients with type 2 diabetes, the effects of chronic steroid therapy on bone metabolism, and the use of bone ultrasonography in assessing bone health. She has also delved into the neuroregulation of growth hormone secretion and explored the cardiovascular effects of growth hormone. Dr. Anna brings a wealth of knowledge and experience in the field of endocrinology, specializing in Type 1 and Type 2 Diabetes Mellitus, Metabolic Diseases, Thyroid Nodules and Dysfunction, Disorders of Pituitary, Adrenal, and Parathyroid Glands, as well as managing Diabetes and Thyroid Diseases during Pregnancy. Dr. Anna possesses a well-rounded skill set, including expertise in radio protection, Basic Life Support with Defibrillation (BLSD), Advanced Life Support (ALS), Pediatric Basic Life Support (PBLS), and emergency clinical toxicology. Dr. Anna's dedication to staying at the forefront of advancements in her field is evident through her membership in esteemed societies such as the Endocrine Society, SIMEU, SID-AMD, SIE, and ESE. Prior to joining Burjeel Day Surger Center, Dr. Anna was associated with Burjeel Hospital Abu Dhabi for 6 years.
Other Diabetes and Endocrinology Experts