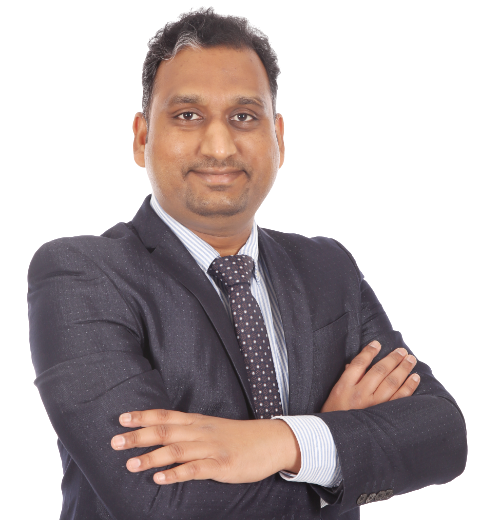 Mr. Balamanigandan Jaganathan
HOD Physiotherapy (Specialist - Neurological & Musculoskeletal Rehabilitation)
---
Years of Experience :
12
Nationality :
India
Languages Known :
English, Tamil, Hindi, Kannada
80055
Biography
Mr. Bala is a licensed Physiotherapist who graduated from Dr. MGR Medical University and the National Institute of Rehabilitation Training and Research. As soon as he received his Master's degree in rehabilitation, he began working as an independent researcher and Head of the Clinical Therapy team at the Revive Rehabilitation (Robotic Assisted Therapy) Center in Chennai. In 2014, he published his findings in the Journal of Neuro Rehabilitation during this term. In the same year, he relocated to the UAE, and in 2015, he began working as a Rehabilitation Therapist at Burjeel Hospital. Mr. Bala is especially interested in orthopedics, adult neurological disorders, and chronic pain management. Utilizing a bio-physiological methodology for pain assessment and treatment, he is equipped with manual therapy, evidence-based exercise prescription, and chronic pain management. He is an expert in Maitland Manual Therapy and Dry Needling.  He has discovered that treatment centered on education and exercise, frequently supplemented with manual therapy and dry-needling techniques, yields the best outcomes. Although he like working with all types of conditions, his preferred areas of treatment include low back pain, neck discomfort, shoulder, and hip impingements, balance issues, hemiplegic shoulder pain, and plantar fasciitis.
Research & Publications
Effect of electrical stimulation to long head of biceps in reducing gleno humeral subluxation after stroke – Journal of Neuro Rehabilitation 2014
Membership
Department of Health
Indian Association of Physiotherapy
---
---
---
---
Other Physiotherapy Experts