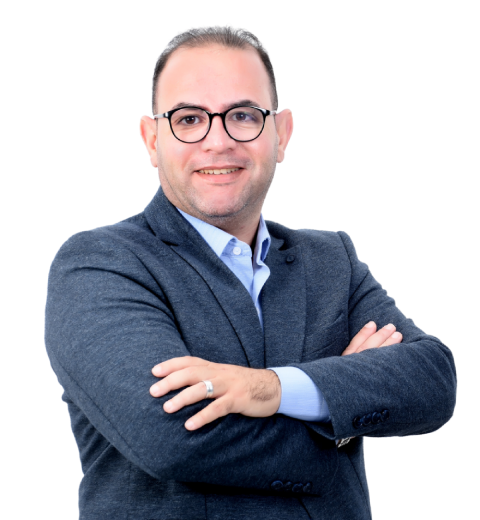 Dr. Mazin Abdalah Ali Al Zoubi
Specialist Rheumatology
---
Years of Experience :
15
Nationality :
Jordan
Languages Known :
Arabic, English
Book Appointment
Biography
Dr. Mazin Abdalah is a Specialist Rheumatology, with more than 15 years of experience in Internal Medicine and Rheumatology. He completed his MBBS Degree from University of Jordan in 2006. Dr. Mazin has worked in well-reputed institutions in Jordan. He held the position of lecturer at Mu'tah University and Al Balqa Applied Universities in Jordan and has been part of several researches and publications. Dr. Mazin has an extensive experience in Rheumatology and Musculoskeletal Ultrasound and is also highly-skilled in Healthcare Management Internal Medicine. He is also adept in Clinical Researches and Medical Education and has been training & supervising Internal Medicine Residents and Rheumatology Fellows. His Areas of expertise include:
Rheumatoid Arthritis
Systemic Lupus Erythematous (SLE)
Vasculitis
Spondyloarthropathies
Gout and Gouty Arthritis
Familial Mediterranean Fever
Psoriatic Arthritis
Ankylosing Spondylitis
Inflammatory Bowel related Arthritis
Reactive Arthritis
Osteoporosis
Research & Publications
Mazen, Al zo'ubi. TOPICAL MINOXIDIL 5% INDUCED MALE SEXUAL DYSFUNCTION. IJMRPS, May 2017;4(5), DOI: 10.5281/zenodo.580856.
Alzo'ubi M, Alzu'bi A, Bani Hamad L, Al-dhoon A, Obeidat L. Risk factors of Acute Coronary Syndrome at Prince Ali Bin Alhussein hospital. Int J Med Invest. 2015; 4 (2) -222-225.
Osama Al Khataybeh, Mazen Al zo'ubi, Zaid Al alawneh, Katebah Al Rabadi, Shadi Al Daood.Factors that affect the Quality of Life of Patients with Behcet's Disease . JRMS Aug 2018; 25(2):54-63/DOI: 10.12816/0049834.
Katibh Al-Rabadi, Mahmoud Hindawi, Mazen Al Zo'ubi, Reham Almardini, Osarna Al Khataybeh, Rana N Attiyat , Ayham Hadad. Quality of life of patients on Hemodialysis at King Hussein Medical Center. JRMS August 2019; 26(2):33-44/ DOI:10.12816/0053289.
Dr. Osarna Al Khataybeh, Dr. Mazen Al Zo'ubi, Nisreen AL Kurdi, Dr. Mohammad Dhros, Rana Ateyat, Dr. Shadi Daoud, Dr. Ausaylah Burcion, Dr. Manal Al Mashaleh. ARTHROPATHY AMONG PATIENTS WITH BEHCET'S DISEASE IN KING HUSSEIN MEDICAL CENTER IN JORDAN. IJMRPS Volume 6 (Issue 1): January 2019, DOI- 10.5281 /zenodo.2553946.
Abu Awida M, Al Zo'ubi M, Al Tarawneh B, Al Sheyab A, Al-Sweear W. DEMOGRAPHIC CHARACTERISTICS OF MULTIPLE SCLEROSIS IN JORDAN. IJMRPS March 2021;8(3).
Al Zo'ubi Mazen. (March 2021). TRADITIONAL AND NON-TRADITIONAL CARDIOVASCULAR RISK FACTORS IN PATIENTS WITH RHEUMATOID ARTHRITIS. Paper presented at ArLAR21, Amman.
Al Zo'ubi Mazen. (Aug 2021). Cardiovascular Risk Factors; Does Obesity Matter in Rheumatoid Arthritis Patients. Paper presented at APLAR 2021, Tokyo.
Al Zo'ubi Mazen. (Oct 2021). A Lipid Abnormalities in Patients with Rheumatoid Arthritis; A Jordanian View. Paper presented in MFPRM, Amman.