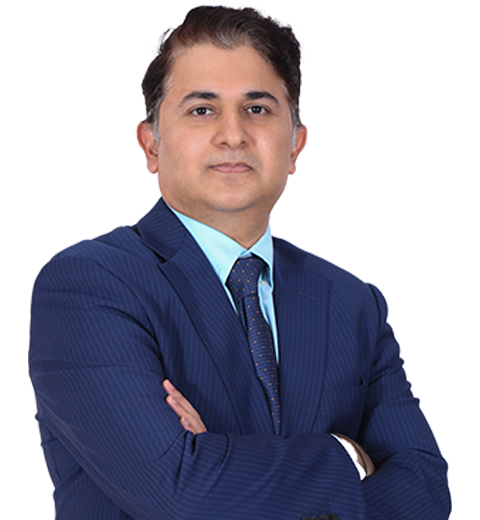 Dr. Parag Telang
Plastic & Reconstructive Surgeon
---
Years of Experience :
15+
Nationality :
India
Languages Known :
English , Hindi , French , Marathi
80055
Biography
Dr. Telang Parag is a Mumbai-based reputed Cosmetic & Reconstructive Plastic Surgeon who is also a medical entrepreneur, conducting his practice under the banner of Designer Bodyz, an exclusive center for advanced cosmetic surgery in the same city. Earlier, for three years, he worked as an Assistant Professor in the Department of Plastic and Reconstructive Surgery at a reputed medical college and hospital in Mumbai and trained several batches of upcoming medical students in the specialization. Dr. Parag is recognized as the only Plastic Surgeon in India with a Fellowship in the complex surgery of autologous ear construction, with more than 500 successful ear reconstruction surgeries in his career so far. He has been trained in the specialization of minimal incision face-lift, the most commonly performed technique of face-lifting procedures in Europe. He has conducted more than 4,000 body contouring surgeries using the ultrasonic liposuction technique, over 500 breast implant surgeries, and 30 gender reassignment surgeries for transgender patients. Among the other highlights in his profile are the series of stem cell-enriched fat transfers to the breast, buttock, or face for enhancement and rejuvenation; the special training he has received in post-bariatric body contouring surgeries, including belt lipectomy, arm, and thigh tucks; and "incision-less" breast augmentation through the trans-axillary route. Overall, Dr. Parag's accomplishments represent a body of work that's significantly outstanding in the field of Plastic & Reconstructive Surgery in India. An author who has written chapters on Plastic and Reconstructive Surgery for several medical books and publications of national and international recognition, Dr. Parag has been hailed as a specialist in the subject across many professional forums.
Awards & Achievements
Bachelor of Medicine Bachelor of Surgery (MBBS) – Maharashtra, India
Master of Surgery (MS) – Maharashtra, India
Diplomate National Board (DNB) – General Surgery - Maharashtra, India
Fellow of the College of Physicians and Surgeons (FCPS) – General Surgery – UK
Member of the Royal College of Surgeons (MRCS) – UK
Fellowship in Advanced Facial Aesthetic Surgery & MACS-Lift, Gent, Belgium
Fellowship in Ear Reconstruction, Paris, France
Magister Chirurgiae (M.Ch) - Plastic Surgery – UK
Life Member - Association of Plastic Surgeons of India (APSI)
Indian Association of Aesthetic Plastic Surgeons (IAAPS)
International Society of Aesthetic Plastic Surgeons (ISAPS)
Other Plastic Surgery Experts