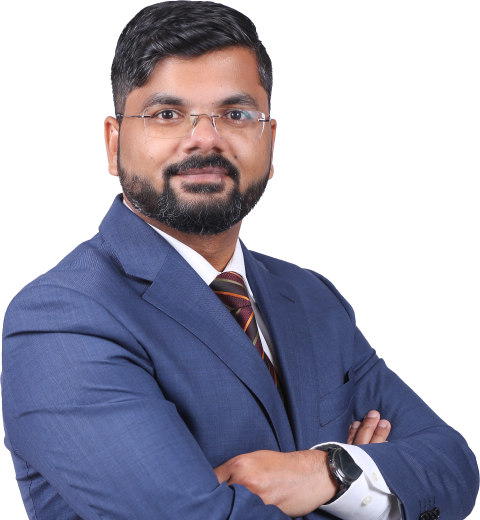 Dr. Pushker Singh
Specialist Internal Medicine
---
Years of Experience :
9
Nationality :
India
Languages Known :
English , Hindi , Urdu
Book Appointment
Biography
Dr. Pushker Singh is a Specialist in Internal Medicine with nine years of experience. He received his medical degree from Kathmandu University, Nepal, in 2007 and completed his MD from Era's Lucknow Medical College, India, in 2012. Dr. Pushker completed his residency and training in multiple medical facilities in India, including Medanta and Apollo hospital in Delhi, until 2014. In the same year, he began his practice as a Consultant Physician in M.P. Healthcare Center, Uttar Pradesh, India, and worked there for six years. During this time, he spearheaded the in-patient and outpatient departments and performed echocardiography as a diagnostic tool in cardiac patients. He has been medical support for sub-departments, including general cardiology, neurology, general surgery, nephrology, urology, oncology, ENT, and ophthalmology. He provided internal medicine consultations for hospitalized patients in addition to the preoperative and postoperative assessment of pre-existing medical conditions. Dr. Pushker relocated to the U.A.E. in 2021 and had substantial expertise as a Specialist in Internal Medicine at a leading private hospital in Dubai before moving to Burjeel Day Surgery Center, Al Reem Island in Abu Dhabi. He is a Life Member of the Indian Academics of Echocardiography. Dr. Pushker specializes in diabetes, hypertension, cholesterol-related disorders, general cardiology disorders, thyroid, and other general endocrine disorders, respiratory conditions, acid peptic diseases, gastritis, gastroesophageal reflux disease, general gastrointestinal disorders, obesity and weight management, vitamin deficiency (B12 and D3), infectious disease and preventive health screening.