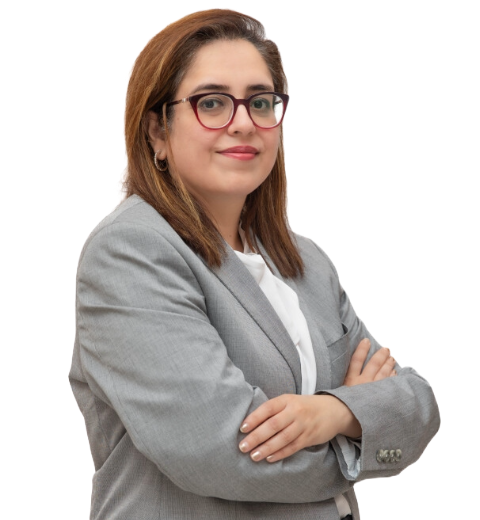 Dr. Pooja More
Specialist Obstetrics & Gynecology
---
Years of Experience :
18
Nationality :
India
Languages Known :
English, Hindi, Marathi, Sindhi, Arabic
Book Appointment
Biography
Dr. Pooja More, an accomplished Specialist in Obstetrics and Gynecology who joined Burjeel family with an impressive academic background and 18 years of experience. She completed her MBBS degree with distinction from King Edward Memorial Hospital in Mumbai, India, in 2003. Dr. Pooja proudly received a gold medal in Obstetrics & Gynecology upon completing her Master's program at the same esteemed institution in 2009. She refined her qualification further with a Fellowship in Gynecologic Endoscopy, Reproductive Medicine, and Ultrasound in 2011. Dr. Pooja More's professional expertise has diverse threads of specialization, encompassing Antenatal and Postnatal Care, adept handling of High-Risk Pregnancies and Deliveries, appropriate and precise management of Menstrual and Hormonal Disorders, offering solutions in the realm of Cosmetic Gynecology, and addressed Infertility and Menopausal Issues. With her wealth of knowledge and skillful approach, Dr. Pooja More is committed to providing the highest quality care to her patients. In our center, her passion for women's health will undoubtedly benefit those seeking her specialized care.
Other Obstetrics and Gynecology Experts