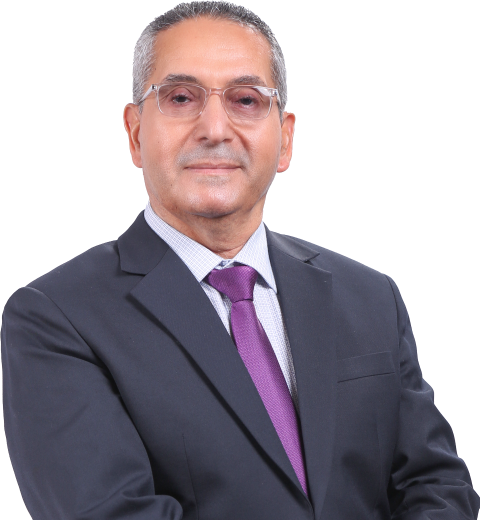 Dr. Othman Elsayed
Consultant Psychiatrist
---
Years of Experience :
34
Nationality :
Egypt
Languages Known :
Arabic , English
Book Appointment
Biography
Dr. Othman Elsayed is a highly qualified and experienced Consultant Psychiatrist with a track record of accomplishments in his field. He completed his Medical and Master's Degrees in Psychiatry and Neurology at Al Mansoura University and his MD degree in Psychiatry at Sues Canal University in Egypt. Prior to joining Burjeel Day Surgery Center, Dr. Othman worked in several multi-specialty hospitals of international standards in various countries in the Middle East. He served as a Specialist Psychiatrist at Jeddah Psychiatry Hospital, Saudi Arabia; Lecturer in Psychiatry (Faculty of Medicine) at Sues Canal University, Egypt; General Adult Psychiatrist at Al Salama Hospital, Abu Dhabi, UAE; Specialist Psychiatrist at Zayed Military Hospital GHQ, Armed Forces, UAE; Consultant Psychiatrist at Abu Dhabi Police GHQ (Medical Services)-Abu Dhabi and Al Ain Clinics in the UAE; Senior Consultant Psychiatrist at Al Amal Psychiatric Hospital under MOH, Dubai, UAE; and an adjunct Clinical Assistant Professor in Psychiatry in the Faculty of Medicine and Health Sciences at Mohammed Bin Rashed University in Dubai Health Care City, UAE. Dr. Othman has wide-ranging experience in both clinical and academics. As an Assistant Professor of Psychiatry, he conducted several years of teaching and training for psychiatric residents and students at the School of Medicine, ranging from nursing students to undergraduates and to postgraduate level. As a Senior Consultant Psychiatrist, he provides acute inpatient and outpatient services in general adult psychiatry, as well as addiction and comorbidities. He has participated as a speaker in both local and international psychiatric conferences and has published several research papers. He is an International Member of the American Psychiatric Association.
Membership
Member of the American Psychiatric Association.