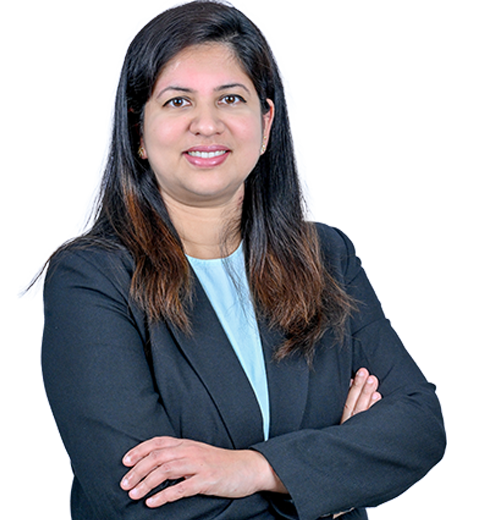 Ms. Neena Bobben
Lymphedema & Oncology Physiotherapist
---
Years of Experience :
12
Nationality :
India
Languages Known :
English, Hindi, Malayalam, Tamil
80055
Biography
Ms. Neena Bobben, is a Certified Oncology Rehabilitation Therapist, Lymphedema Therapist (CLT), and licensed Physiotherapist. She has completed her Physiotherapy graduation (BPT) of 4 ½ years from Bangalore University, India in 2002. She has acquired the certification in Lymphedema Therapy at Belfast, UK under the Klose Training Centre, Colorado in 2017 and is a cancer exercise therapist certified by the Physiological Oncology Rehabilitation Institute (PORI), Colorado, US. She is an active lifetime member of the Indian Association of Physiotherapists. As a Clinical Physiotherapist, she has served her home country for 8 years and has practiced as Vascular Lymphedema Therapist for 2 years at a reputed hospital in Abu Dhabi before joining Burjeel Holdings. Focusing on Oncology rehabilitation, she executes an outpatient rehabilitation program dealing with the after-effects of cancer treatments and surgeries. This includes chemo-induced fatigue, pain, lymphedema, peripheral neuropathy, balance, strength, and cardiovascular endurance. She addresses lymphedema and lipedema patients by Complete Decongestive Therapy (CDT) following the Vodder Technique of Manual Lymphatic Drainage (MLD) along with multilayered compression bandaging and prescribes customized compression garments. She also treats the general musculoskeletal and neurological PT conditions. She is a passionate therapist working collaboratively with each patient helping them lead a quality life.
Awards & Achievements
Active Life Time Member of the Indian Association of Physiotherapists
---
---
---
---
Other Physiotherapy and Rehabilitation Experts