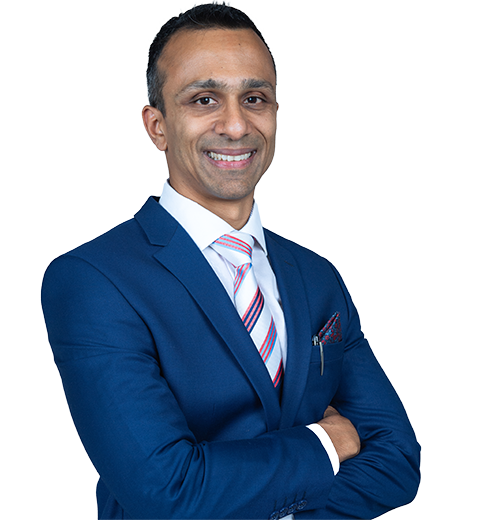 Dr. Michael Rebeiro
Consultant Plastic Surgeon & Director of Plastic Surgery
---
Years of Experience :
13
Nationality :
Kenya
Languages Known :
English, Kiswahili, French
80055
Biography
Dr. Michael Rebeiro is a distinguished Consultant Plastic Surgeon and the Director of Reconstructive Plastic Surgery for Burjeel Holdings. Dr. Rebeiro will lead and oversee a team of surgeons, ensuring the highest standards of care and expertise are upheld. Beyond his administrative role, he plays a vital part in shaping the future of plastic surgery in the region by actively educating and inspiring the next generation of surgeons through teaching programmes. He started his medical training at Makerere university College of Health Sciences in Kampala, Uganda and subsequently went on to junior and senior house officer jobs in several reputed hospitals including the Aga Khan University Hospital in Nairobi, Kenya and the Royal National Orthopaedic Hospital in Stanmore, London. His formal surgical training commenced on the University of Cape Town's general surgery circuit in 2007 with rotation through several hospitals and gaining experience in trauma & critical care, colorectal, hepatobiliary and GI endoscopy, vascular and transplant surgery as well as paediatric surgery (general, burns and cardiothoracic) while completing his primary and intermediate level College exams. He was fortunate to gain a training post in the competitive plastic surgery circuit of the University of Witwatersrand, Johannesburg and moved there in 2010. He went on to complete his comprehensive plastic surgical training in 2015 with extra exposure in the areas of hand and microsurgical reconstruction and was awarded the Fellowship of the College of Plastic Surgeons of South Africa. Over the next 3 years he went on to gain further early experience as a plastic surgeon under South African mentors in microsurgery, general & breast reconstruction as well as aesthetic & body contouring surgery. He completed visiting observerships at the MD Anderson Cancer centre in Houston and Chinese University of Hong Kong. Previous consultant roles have included senior lecturer / in-charge, Head & Neck and Breast Reconstruction at University of Pretoria (2016 – 2018), private practice / medical tourism in Botswana and Kenya (2018 – 2021) and most recently heavily involved within plastic surgery & burns at SSMC, Abu Dhabi (2021 – 2023). Dr. Rebeiro regularly attends and presents at regional and international conferences and maintains close relationships with multiple plastic surgery fraternities internationally. He attributes his proficiency with the latest techniques in the field to this exposure. His dedication to scientific, ethical, and professional rigor is matched by his ability to establish a strong rapport with his patients and colleagues alike. Dr. Rebeiro's interests extend to microsurgery including Hand, Peripheral Nerve, and Lymphedema Surgery. Dr. Rebeiro along with his team provide complex reconstruction procedures for various surgical fields including Oncology (Sarcoma, Breast & other Soft Tissue Tumours), Neurosurgery, Orthopaedics, General, Paediatric, Vascular & Thoracic Surgery. His expertise encompasses trauma-heavy plastic surgical practice, where he handles intricate cases such as Wound Care, Burns Surgery (recently at the National Burns Referral Unit), Hand Surgery, and Lower Limb Trauma. He will build a team to provide comprehensive services in Body Contouring, Aesthetic and Cosmetic Surgery, Burns and Scar Management, Orthoplastic Surgery, Breast and Soft Tissue Cancer Reconstruction, Paediatric Plastic Surgery, and Dermatological Surgery with Reconstruction.
Other Plastic Surgery Experts